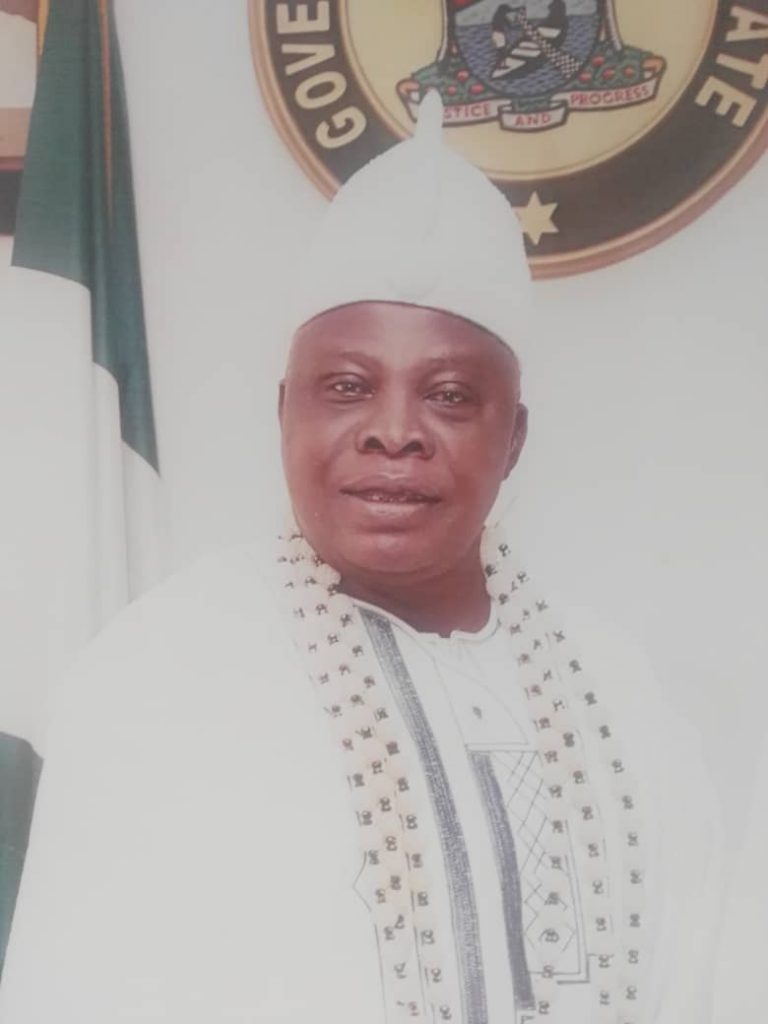 HIS ROYAL MAJESTY ALAIYELUWA, OBA OLUWALAMBE RILWAN TAIWO has decried the local government negligence of his domain, especially the tradition and cultural development activities.
The Oba and paramount ruler of Ifako Ijaiye Local Government area of Lagos State was disheartened while speaking with journalists in his palace towards the preparations for the 2ND Ojokoro Festival.
The festival, according to the royal father is among numerous programmes he has instituted for development of Arts and Culture and the institution of traditions, norms and values.
Meanwhile, the first class Oba, who is also a member of Lagos State Council of Oba and Chiefs expressed his dissatisfaction about the non charlatan attitudes of the Local Council's Authorities towards the sustenance and development of this laudable traditional heritage.

"….three days to the grand finale of the festival, the palace has not receive a dime from the council authorities.
No fund from the government, we have, so far, received donations and supports from good spirited individuals, groups and corporate organizations, but, from the Local Councils Authorities; not a dime" The Oba lamented.
Kabiyesi further condemned the ways and manners of which traditional institutions are being belittled, but advised the council authorities to be up and doing in traditional matters. According to him, the up keep of his palace has been his sole responsibility. Without any form of assistance from the government.
As first class Oba and paramount ruler in Ifako Ijaiye Local Government area, also a member of Lagos State Council of Obas and Chiefs, Oba Olorunlambe Rilwan Taiwo is without police escort or aide-camp. The maintenance and sustenance of his palace, wages of staffs, among others, all rested on his shoulder.
Oba Lambe, however remains magnanimous, as the farther of all, implored the Local Council's Authorities to be up and doing, be supportive to tradition and customs and cultural heritage for sustainability and development of Ojokoro kingdom.
He further prayed and sue for peace and tolerance in Lagos state and Nigeria in general.
However, the activities of events remain low key as COVID-19 regulations were to be adhered to.
Among the lined up activities during the festival were; motorbike acrobatics displays, traditional games like ayo, draft and ludo. Traditional masquerade of the Ogu people of Badagry -zongbeto were among the Orisas to be showcased. Meanwhile, the council has responded to support the festival with N500,000.