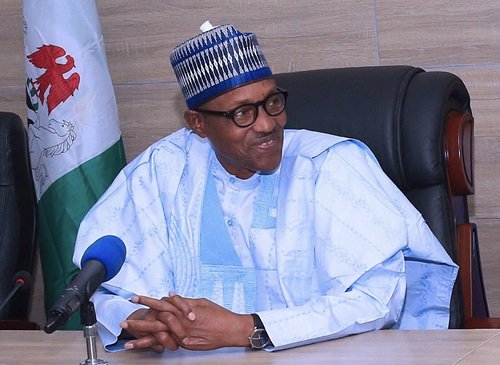 Just few weeks after being announced the winner of the 2019 election, President Mohammadu Buhari may have began to assert his powers by making some historic pronouncements on the ownership of individual oil licenses.
Recalled that the president had promised to put an end to the idea of individual ownership of the nation's Oil Mining Lease-OML if given the second chance to cleanse the country of greed, avarice and selfishness.
As we speak, the President has ended the operatorship of the entire Oil Mining Lease-OML and has ordered the Nigerian National Petroleum Corporation- NNPC to take over effect from the first week of May, 2019.

What this means in essence is that, President Buhari who has been blowing hot to refuse the renewal of the entire Oil Mining Licenses owned by top military brass and influential citizens may have asserted his authority. The OML licences which all expire in May will not be renewed for anyone, which means the era of having to "eat and run freely" has ended.
In a circular forwarded to the NNPC, the president has ordered the nation's petroleum firm to take over the entire operatorship of Oil Mining Leases.
People in the know are saying this is the major reason some people who believed that they're the powers that be are against the coming back of President Mohammadu Buhari and that also explains why the opposition camp have been shouting blue murder on the just concluded election because they knew it is no longer business as usual.
We shall furnish you with the names of those individuals who own oil licenses and will be hard hit with the President's new order.