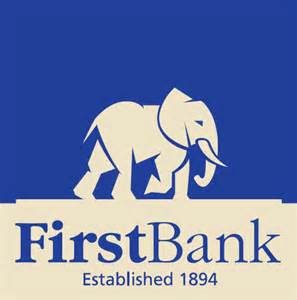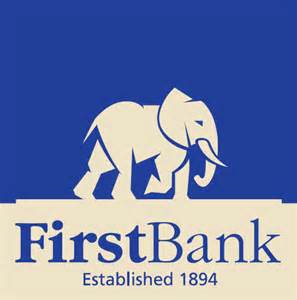 First Bank of Nigeria Limited in the 20017 financial year received an avalanche of awards in recognition of its activities and interventions in various sectors in the financial services industry. The awards epitomised the bank's sustained relevance to its customers and the nation at large for 124 years.
FirstBank was named the 'Most Valuable Bank Brand in Nigeria' six times in a row – 2011, 2012, 2013, 2014, 2015 and 2016 by the globally recognised The Banker Magazine of the Financial Times Group, having achieved this feat in recognition of its steady transformation, increased brand value and excellent service delivery through several years. The bank was also named the 'Best Bank in Nigeria' by Global Finance Magazine for the 13th time in recognition of the bank's consistent leadership in enterprise and innovative banking in Nigeria, sub-Saharan Africa and beyond.

FirstBank was reaffirmed 'Best Retail Bank in Nigeria', an award it has previously won five times in a row by the Asian Banker. This award was earned based on the bank's robust portfolio and exceptional performance in Nigeria's retail market. To reinforce the bank's position as the number one SME bank in Nigeria, it was acknowledged as the 'Best Bank in SME Banking in Nigeria 2017' by BusinessDay Media Limited based on the bank's unflinching support for Small and Medium Scale Enterprises. FirstBank also won 'Excellence in Retail Banking' by New Age Banking Awards, following its consistent demonstration of excellence in the retail banking industry. The bank through 124 years of existence has continued to nurture the SME sector to build sustainable businesses and facilitate economic development.
For the second time, FirstBank was named the winner of the 'Digital Bank of Distinction in Nigeria' for the year 2017 by the globally recognised Global Finance Magazine for its prudent utilization of slim budget to achieve sustainable profit optimisation and consistent leadership in Nigeria's digital banking space. The bank was also recognised and celebrated as the first financial institution in Nigeria and the second bank in Africa to issue 10million payment cards to customers across the country. In addition, the Bank won three Interswitch awards in Electronic Payment as the fastest Mobile Penetration Bank across Africa, the Highest Card Transacting Bank and the Highest Issuer of Verve Cards
FirstBank clinched the 'Best Private Bank in Nigeria' award by World Finance Magazine in recognition of its attention to client services and its Best-in-Class Private Banking Hubs located in Abuja, Lagos, and Port Harcourt, as well as the accelerated speed in growing its market share and registering optimised revenues within a short span of operation