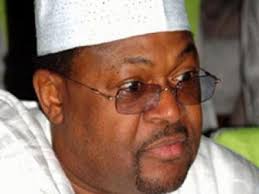 Integrated Telecoms service provider, Globacom, has been decorated as the Nigerian Brand of the Year at the Nigerian Television Authority – Integrity and Service Programme (NTA-ISP) Award held at the Aso Villa in Abuja on Tuesday night.
Globacom was the only private sector player that was decorated at the event attended by top political leaders and government functionaries at both federal and state levels.
 They include the Secretary to the Government of the Federation, Mr. Boss Mustapha, Acting Chairman of Economic and Financial Crimes Commission (EFCC), Mr. Ibrahim Magu, while the Senate President, Mr. Bukola Saraki was represented by Alhaji Abdullahi Adamu, serving Senator of the Federal Republic of Nigeria and former Governor of Nassarawa State.
 The event was also attended by several sitting governors including those of Kano, Bauchi, Imo, Nassarawa and Adamawa States, while many others were represented.

  In the citation on Globacom, which was presented through a multi-media relay, NTA described Globacom as the "African Brand with Global Aspirations". 
The citation explained that Globacom was a modern network with dynamic price plans, providing both voice and data services on a cutting-edge network that is continuously being upgraded.
The organisers also cited Globacom as the largest data network and the first to roll out a 4 GLTE network in 33 locations across the country, lapping up millions of subscribers for its data services.
 Responding, Globacom stated that the secret of its growth was resilience and commitment to vision backed by massive and consistent innovation.
The award which was received by Mr. Mansur Opakunle, a senior officer in the Public Sector Department of the company, was presented to Globacom by the representative of the Senate president, Alhaji Abdullahi Adamu.  Other Globacom senior officials at the event included Mrs. Justina Abdulateef of Public Sector and Mr. Sola Mogaji of the Marketing Communications Department of the company.

."