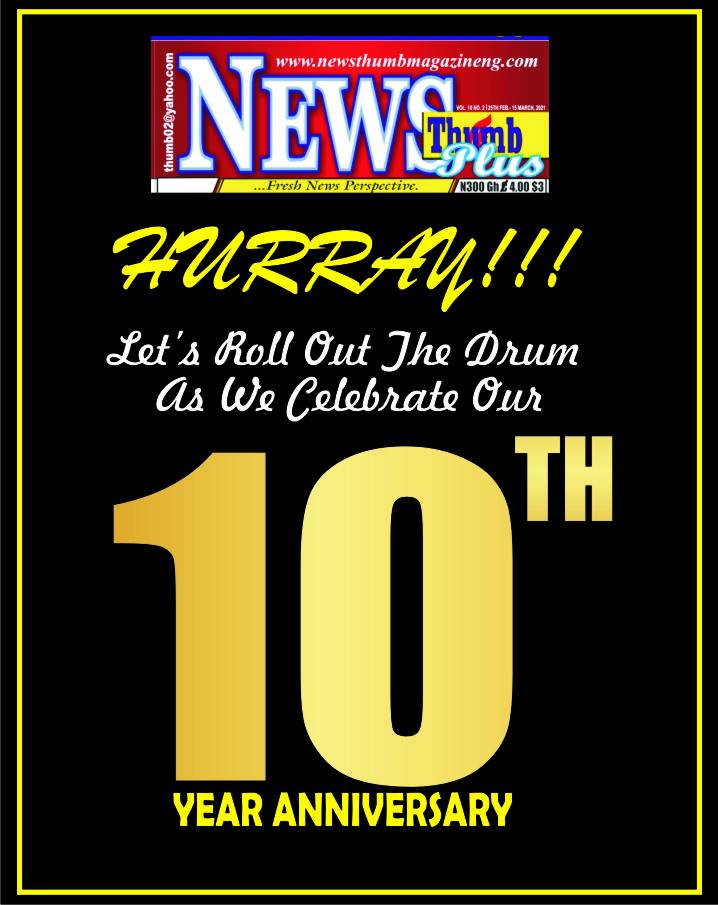 It's obviously celebration time for your soar-away celebrity and general interest magazine: NEWSTHUMB.
We are proud to formally inform you our esteemed readers, subscribers and advertisers that the magazine will be 10 years old on the newsstands come Sunday, September 26, 2021; and we plan to celebrate it big time in a dual way.
In commemoration of this dual event, we shall be honouring and acknowledging some of our celebrities and corporate sponsors over the years with awards and recognitions during what we aptly term decisively as: NEWSTHUMB ACHIEVERS AWARDS.
Please be duly informed of this August occasion; just as we will communicate further details to you in due course before the D-date.
Meanwhile, we are also planning a special/interview edition of our valued personalities, individuals and corporate organizations which will be circulated during the event.
Your presence will be duly appreciated even as we solicit your financial and moral assistance to make the event a memorable one.
Thanking you in advance for your favourable response to this gesture.
Our kindest regards.