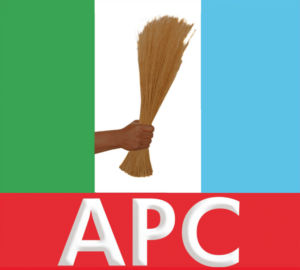 The All Progressives Congress on Sunday taunted the Peoples Democratic Party over its rebranding plans and attempts to lure APC members to be part of a coalition that it is building.
A statement by Bolaji Abdullahi, the national publicity secretary described the PDP move as "looking for life after death'.
"After three years in the wilderness, the Peoples Democratic Party (PDP) is understandably excited with possibility of hiding its irredeemably bad image under the heap of a new coalition.
"Like the vulture, PDP sees every altercation as a potential opportunity for a feast.

"If PDP is not alleging wild conspiracies, they are threatening to boycott elections or announcing fake defections. What is clear with all these is that no matter how long a leopard lives, it cannot change its spots.
"What President Muhammadu Buhari and Comrade Adams Oshiomhole, the National Chairman of our Party are doing, persuading every aggrieved member not to leave the Party, is what responsible and sensible party leaders would do. Party politics is a game of number. And that game is addition. If the PDP had the same presence of mind in 2015, perhaps the calamity that befell them would have been averted.
"We challenge the PDP to face Nigerians on their own merit in 2019 and stop shopping around for supporters".