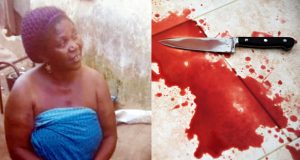 There are strong indications that migrants, particularly Nigerians are being sold into slavery in Libya for as low as 400 dollars.
        According to a report credited to the Cable News Network (CNN), the slave trade business is booming in Libya as indigenes of that country are now catching on the influx of foreigners using Libya as a transit point to travel to Europe for greener pasture.

        It is believed that many Nigerians have fallen victim of this latest slave trade business atrocities as some of them are believed to have been sold out to slave merchants.
        It was further learnt some of the victims of the slave trade ends up having their organs harvested while their carcass are disposed to wild animals and birds.
        Many foreign migrants, it was gathered are presently in private secret detention camp awaiting sale to buyers who harvest their vital organs while the lucky ones are used for slave labour under dehumanizing conditions.
        The nine Libyan cites where the illegal human trade business is taking place include Zuwara, Casteiverde, Airujba, Sabratah, Garyan, Aizintan, Kabaw, Gadamis and Sabha.
        It is on record that several thousands of foreigners on their way to Europe are currently stranded in Libya.