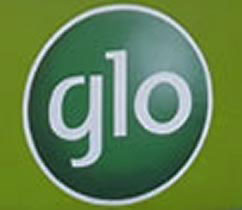 A cross-section of subscribers to the Globacom network has commended the service provider for introducing pocket-friendly new data packs designed to make life more bearable during the Covid-induced new way of life.
In the wake of the pandemic, the company introduced the Stay Home Data plan and the Sunday Data plan to give more data and flexibility to its customers.
The products ensured subscribers sustained productivity and kept boredom at bay during the lockdown, while also maintaining effective social contacts with distant friends and family.
Fielding questions in separate interviews, most subscribers said that they have been able to stay longer online and do a whole lot more, including online businesses and religious meetings, watching movies as well as uploading and downloading large files. Some others confessed the Glo products had and are helping their children do online schooling and assignments.
A Lagos-based legal practitioner, Mr Friday Umoru, said he quickly purchased the Glo MiFi and activated the Stay Home Data plan so that his daughter, Debora, could connect to her school's online learning platform. "There is so much home work and video for the little child to download", Friday lamented. He is, however, relieved that the Glo Stay Home data plan came to the rescue.
Similarly, another respondent, Aniefiok Ikoh, who also resides in Lagos, says he has been able to attend more webinars in the more than one month of lockdown than he had ever done since he was born.

"Very exciting," was the response of Dele Junaid, resident in Ibadan, who uses Sunday Data package, adding "I subscribed to the Sunday Data plan and I must confess that it's been a swell time for me. I bought N2,000 worth of data and got a whopping 5.8GB instead of the 5.25GB I used to receive for the same amount. I surfed endlessly and was able to use the data to listen to the online service of my church".
In the same vein, Janet Alordia, a housewife, resident in Ibadan revealed that she had also been depending on the Sunday Data plan to maintain her relationships with her family members who live in different parts of the country. She does video chats with them every Sunday.
Umoru Mohammed, resident of Ikorodu confirmed that the Stay Home data was absolutely helpful for his Friday Jumat prayers as he connected to his Mosque for prayers. This comes as a blessing in disguise during these trying Corona virus times, he said.
Under the Stay Home plan, the customer automatically enjoys up to 20% more data when he tops up his account. The percentage of data bonus enjoyed depends on the data plan subscribed to.
For example, the N20,000 bundle which before now used to give 115GB now gives 138GB, which is an additional 23 GB of data. The N100 bundle which once gave 90MB now attracts an additional 15MB, giving a total of 105MB data. Furthermore, if a subscriber buys the N500 bundle, he will now receive 1.05GB instead of the former 1GB.
The new Sunday Data plan, on its part, gives subscribers a whopping 1.25Gb of data on Sundays to chat, browse, stream and connect with other subscribers across networks for 24 hours for just N200.
Globacom urged more Nigerians to opt for the Sunday Data pack and the Stay Home package in order to have much more data to work, worship, study and socialize online. To enjoy other offerings, subscribers are to dial *777# or visit http://hsi.glo.com and follow the instructions.