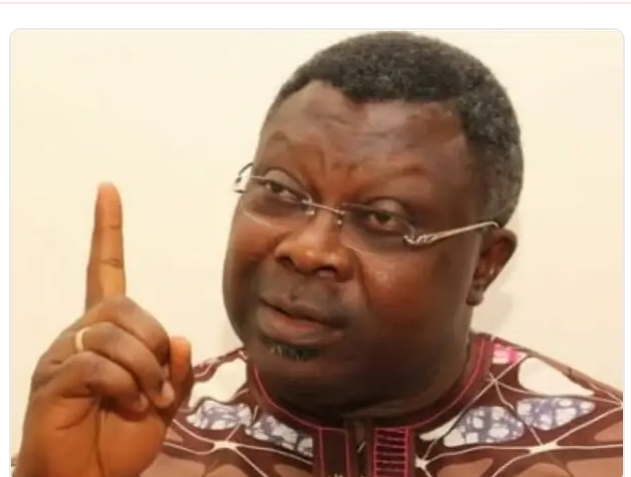 Leaders of the All Progressives Congress, APC, in Osun State are making efforts to retain the post of the National Secretary of the party.
To this end, the party, led by Chief Bisi Akande and the immediate past governor, Mr Gboyega Oyetola, are pushing for the immediate past spokesperson of the Senate, Dr Ajibola Basiru, to replace Senator Iyiola Omisore, who resigned recently alongside the party National Chairman, Senator Abdullahi Adamu, following a crisis in the APC.

It was gathered that Oyetola made last-minute efforts to save Omisore, hence, the move to quickly retain the post in the state.
Oyetola was said to have met Akande to sound him out on the move to retain the office as Oyo State Chapter of the party is also making moves to get the office.
The duo, according to findings, are rallying party leaders in Osun on the need to be on the same page on the issue to keep the office in the state. The alternative plan, a source close to the former governor told Sunday Vanguard, is that a former aide of President Muhammadu Buhari, Senator Babajide Omoworare, is being prepared as a back-up to Ajibola.
"The Omoworare factor is in the case a religion card is played, Omoworare would emerge as an alternative to Ajibola. Osun is keen in keeping the secretariaship of the party", the source said.
"In Oyo, the party doesn't have a rallying point which puts it at a disadvantage, but here in Osun, everyone is on the same page to ensure that Osun retains Omisore's position".