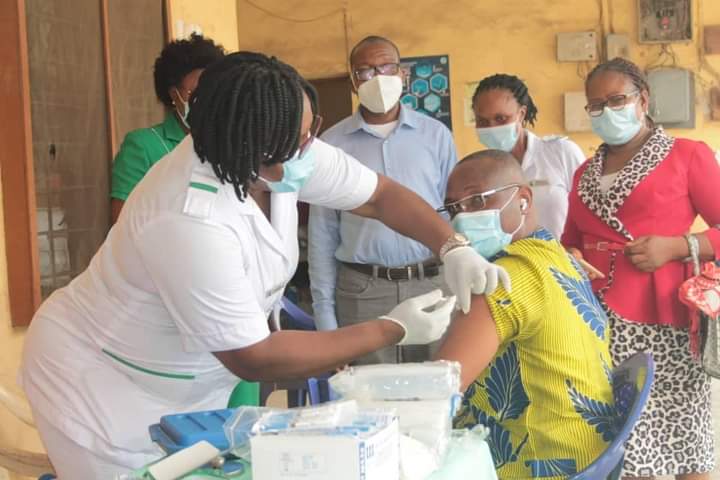 The Executive Chairman of Agege LG , Alhaji Ganiyu Kola Egunjobi today, received Covid 19 vaccines alongside scores of front line health workers at the council maternity, Agege
"Today, I received AstraZeneca jab alongside scores of frontline workers, particularly in public health sector after the local government took delivery of its own doses of the COVID-19 vaccine from Lagos State government.

It is pertinent to say that the claim that AstraZeneca is unsafe and causes blood clots in recipients has not been subscribed to by the World Health Organization.
However, the United Nations agency called for further investigation into the safety of the vaccine.
We must not lose sight of the fact that some countries are teetering on the edge of the third wave of the stubborn pandemic, which has been mutating. Among them are: Italy and Greece.
Governor Babajide Sanwo-Olu to my knowledge is on a mission to ensure that all residents of Lagos State are vaccinated very soon.
So, we must be disposed to get vaccinated and take all the unfolding conspiracy theories about vaccines generally with a pinch of salt.
"There is no doubt the pandemic is still very much around, i urge us all to abide by all non-pharmaceutical measures in place to mitigate its spread".