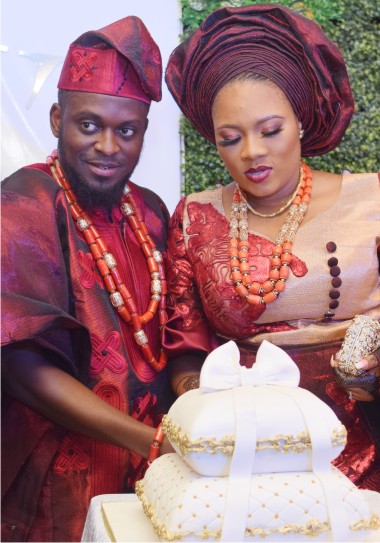 Just as the New Year, 2021, rolled in swiftly, so it was the beginning of a momentous and happy marital union for duo of handsome and enterprising Taslim Olawale Wahab and his beau of many years, beautiful and elegant Aminat Jadesola Oloko, as they both tied the marital knot on Saturday, January 9, 2021, before a well-appointed and distinguished crowd of friends, well-wishers and family. The traditional Nikhai and engagement ceremonies which audaciously took place at the posh event centre on Plot A2, Block G, Moshood Abiola Gardens, beside Adonai Court, Aluasa, Ikeja, Lagos, was indeed a testimonial that the brand new couple, Mr. and Mrs. Taslim Olawale and Aminat Jadesola Wahab were indeed headed for a blissful and productive union, given the torrents of prayers, wishes and admonitions that were showered on them by parents, family members and other distinguished members of the equally excited audience that graced the panache wedding where everything in terms of entertainment and memorabilia were in quantum for the array of guests. For the father of the groom, industrious and very pragmatic Engineer Olusegun Wahab, an educationist and top management staff of Lagos State Polytechnic, it was indeed a day of boundless joy for him and his wife, Mrs Titilayo Olubunmi Wahab, as they could not hide their excitement throughout the length and breadth of the outlandish wedding of their son, Olawale to Jadesola, their new daughter-in-law.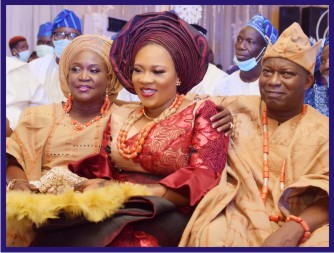 It was a real marital fusion of two illustrious families from Badagry, Lagos State, and Ijebu Ode in Ogun State, where the groom's family and bride's family respectively.
Below are the beautiful faces that graced the eventful and posh wedding at the beginning of the year, as captured extensively by your soar-away magazine, NewsThumb. Pictures they say don't lie as you will find the glimmer on the faces of guests and the celebrators during the one-in-town nuptial.