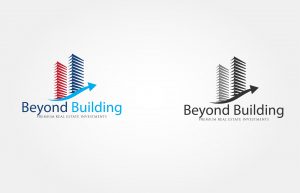 Real estate has been existing for long and will continue to exist even after we are gone. The richest people in the world have invested heavily in real estate. Show me a man who has invested wisely in real estate and I will show you a silent billionaire.
There are vast opportunities to invest in real estate but how many are brave enough to take the plunge? Unless you break the fear barrier, you can never start, and unless you start you can never win. But if you are ready, this series offers you much more. It is about a new approach to real estate investment and wealth creation, sourced from about three decades' experience in real estate and property development. It will guide you to break through several barriers and find your own fortune in the pool. So, if you have missed out on different opportunities in the past, here is your chance to take them back, or better still, to see and seize more now and create a better future. Wealth in real estate is real; realizing it for yourself is the big deal.
If you have or about to make up your mind about real estate, then let us introduce you to Beyond Building Investment Limited,  a diverse commercial real estate investment company that provides a range of services to the capital markets which include: Acquisition, Asset and Property management, Leasing, Construction Management, Investment Advisory Services, as well as Development and Disposition.
Beyond Building Investment Limited as a brand uses Integrity, Ethics and Passion to define its dealings with clients and investors. Being very skilled, equipped and experienced you can be sure of top notch real estate developments from them.
Beyond Building Investment Limited aims to  enrich investors by providing safe and sound real estate investment services to reduce systemic risk and also   generate positive returns and improve Nigeria's standard of living through real estate and agriculture. They intend to e create asset value for clients and real estate investors. We are not afraid to continually challenge conventional wisdom and actively encourage change in order to pursue growth. We are committed to putting our clients at the heart of our business, developing and maintaining long-standing relationships based on trust.
Using its core values of Integrity, Passion, Productivity, Innovation and Excellence, to optimize  client's portfolios,  and address the associated risks and challenges of real estate ownership. And also to promote Nigeria Agricultural sector, by empowering farmers through processing and education to make food secure.

Beyond Building Investment Limited services are so professional that they ensure the following for their clients and investors, they research and identify bottom-up investment opportunities within asset classes according to our pragmatic value investment philosophy. They also  specialize in sourcing, capitalizing and managing real estate investments across Nigeria and Africa by evaluating  opportunities from individual properties to portfolios that offer underlying value across all real estate asset categories. They also design and blend multi asset portfolios based on a deep understanding of long term growth goals. And identifies  ways to protect capital from excessive risk through underlying security selection, managing exposure to asset classes and their risk premia. They also help clients make informed decisions to achieve a competitive advantage by managing risk, reducing costs and increasing operational efficiencies.
With Beyond Building Investment Limited, you can be sure of Trusted Analysis for Every Segment of the Real Estate Housing Industry through its experienced team of consultants. They provide valuable strategic perspectives that would help clients set goals
and create a plan to achieve them. Beyond Building Investment Limited customizes the level of analysis to suit client's needs, using their proprietary demand models. They also use consumer research programs, including surveys and focus groups, to build the confidence needed to design the right community with the appropriate amenities and segmentation. You can be sure that Beyond Building Investment Limited's research has produced a unique approach to home product segmentation which enables their clients to maximize their investment–often capturing millions of unrecognized dollars. Also having a good proprietary model that reconciles home buyer household growth with sales velocity. This tool offers great insight into the household composition (young couples, empty nesters, etc.) of home buyers by home price range and what the future growth will be, so you can build accordingly.
With all above listed attributes you can see that Beyond Building Investment Limited offers all the professionalism you need to invest and reap optimum returns in the real estate sector. So engage them and have them answer all your real estate questions and concerns and guide you on the right way to make investments and reap the amazing rewards in real estate.