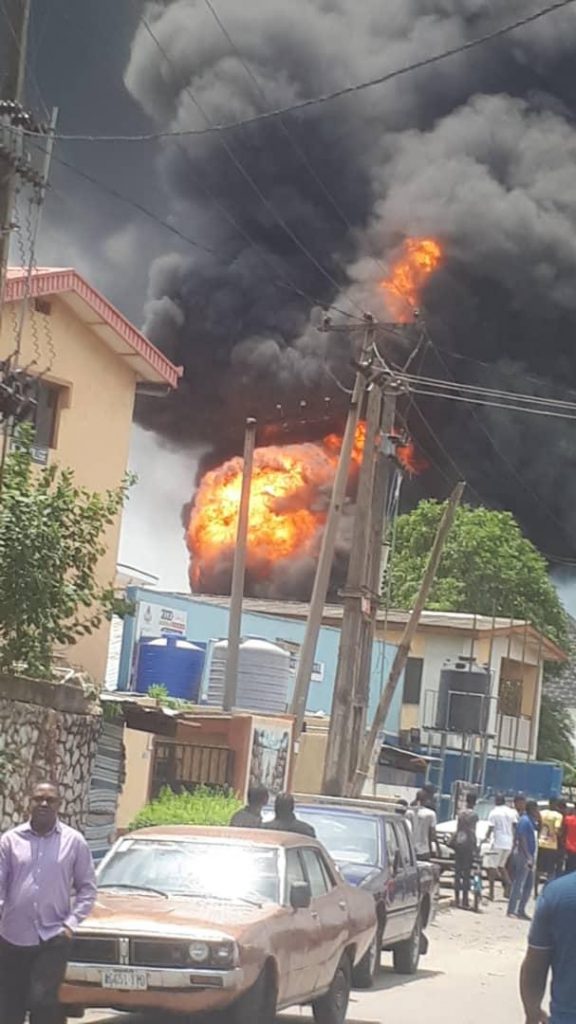 A filling station belonging to the Nigerian National Petroleum Corporation (NNPC), situated along College road, Ogba, Ikeja, Lagos currently burning, THE WITNESS reports.

Witnesses told Newsthumb that the fire started at about 1:10pm.
The fire is said to have razed down vehicles and houses around the fuel station.
Efforts are currently on to put out the fire, whose cause is yet to be determined.