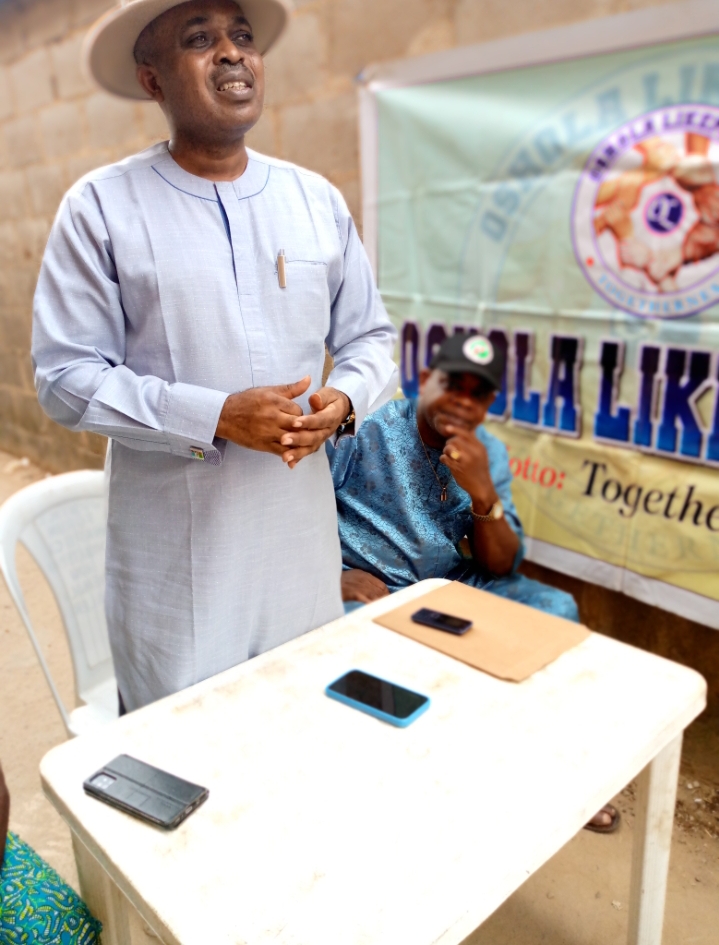 …Armed yourselves with your PVC and vote for APC candidates"
As electioneering activities gathered heated momentums for past months in Lagos state and Nigeria,everyone justles for support to their respective candidates running for the 2023 elections.
Among many trusted political leaders with people oriented representations and viable projects in Ifako Ijaye constituency 1 in the last assembly is the indefatigable Honorable Dayo Saka Fafunmi,former member of Lagos Assembly, Ifako constituency 1 .
In his political sagacity with which he represented his people for good,reliable but verifiable 3 terms in the assembly, Hon Fafunmi is all out to crave grassroot support for all All Progressive Congress (APC) candidates ranging from Presidency, Asiwaju Bola Ahmed Tinubu/Shettima,Gov Babajide Sanwo-Olu/Hanzat, Governorship, Dr Idiat Oluranti Adebule,Lagos west federal constituency, house of representatives,Hon Olabinjo to win respective elective positions come February 2023.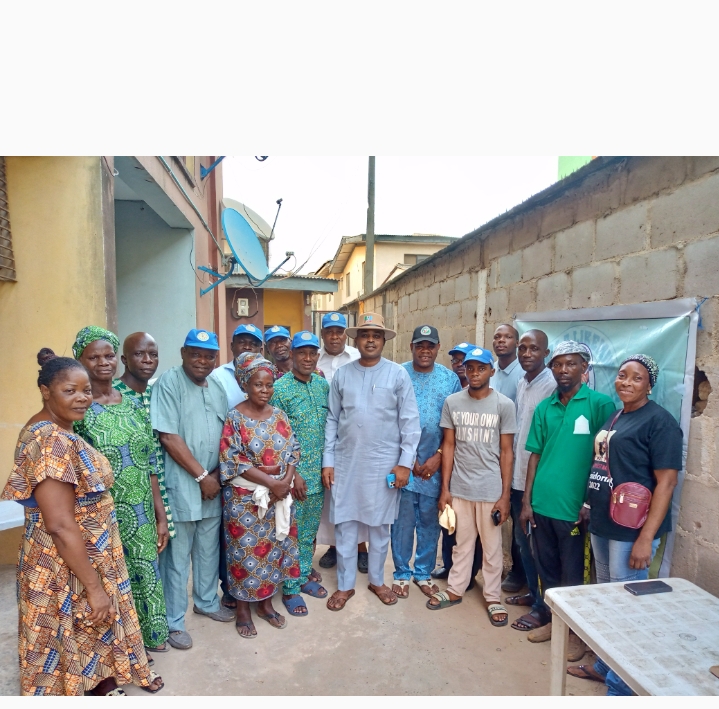 For better and effective reach, the former House of assembly member today has a dutiful familiarisation visit to a group called Oshola Likeminds members of coalition of progressive minds for Bola Ahmed Tinubu in which DDG,Sotayo Olayinka represented which is domiciled in the constituency.
He urged all to armed themselves with their PVC which is the only power to cause any change in the society. "Get your PVC for everyone to vote our choiced candidates" as experienced politician with proven records,he urged all the sitting.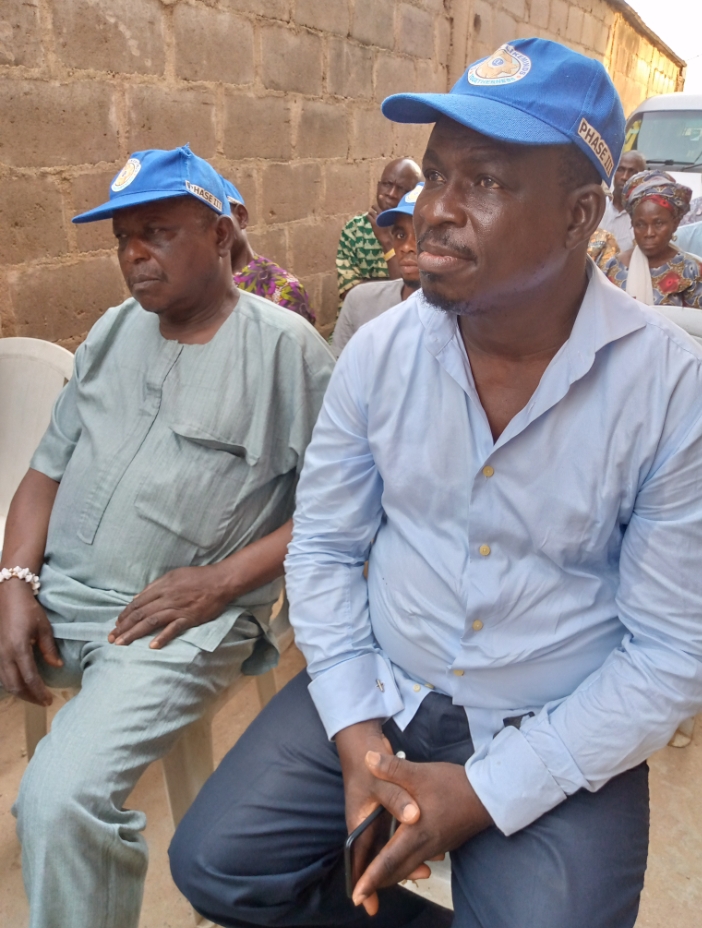 As a leader and politician with vast dutiful responsibility to position his constituency on the right path, he Urge everyone to cast vote for progressives in APC in the forthcoming election for better dividends of democracy." I wish you all to cast your votes for all our candidates in the party,this is the only way to partake of democratic benefits " he Emphasied.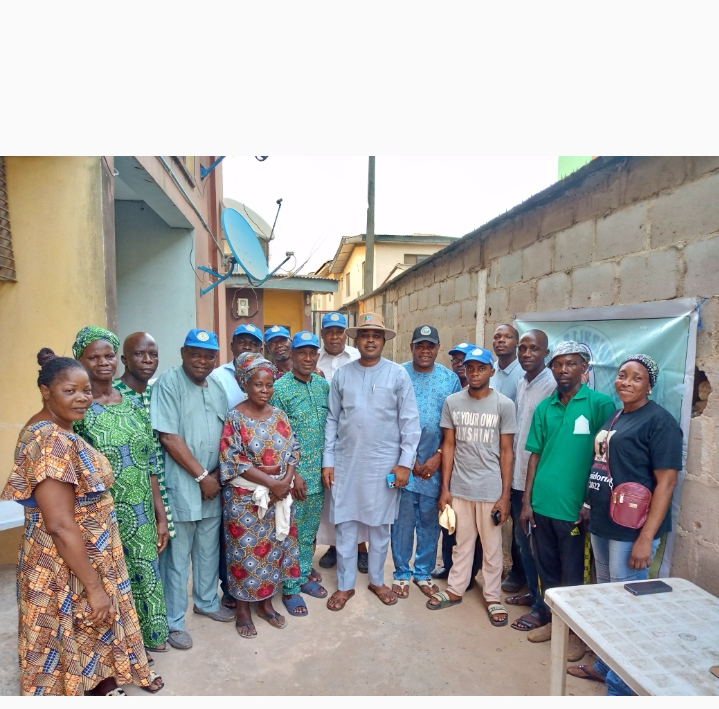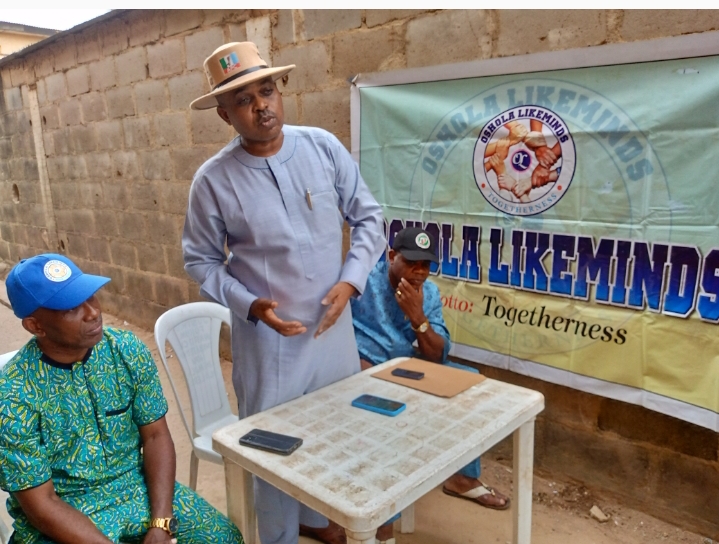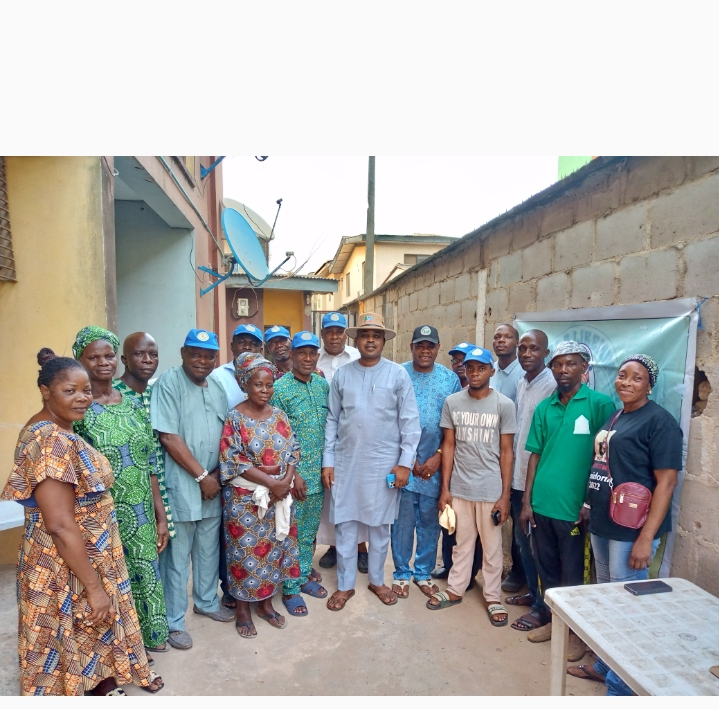 Also, the DDG of Coalition of progressive minds, Sotayo Olayinka advised the group to come out in massive and galvanize support for Asiwaju, Sanwo-olu and and all other APC candidates in Lagos and ensure that they win all their polling booths and monitor it because by doing that, it'll show the unity in the group in ensuring that we deliver victory in our constituency. He also talked about the upcoming town hall meeting that will be used to engage all APC candidates to share their manifesto to the members and answer questions from electorates for a better Lagos and Nigeria in general.@
Reacting to the pleas of the respected political heavyweight in Lagos,Ifako/ Ijaye politics, Mr Tunde Oyelola, Raphael Abidekun and Sunday Adeyemi, President, Secretary and Chief whip respectively of "Oshola Likeminds" the stakeholders group in the Oshola's community and environment, acknowledged the visit and assures the former assembly member's cooperation, promise to join force with other formidable groups to mobilise for Asiwaju and other APC candidates victory at all levels,he said
We have related with you and in the know of your political capacity in the constituency, we cast all doubt of our unalloyed support to your movement and avowed collective victory to all APC candidates,hence it's who know the road one need to follow this time around. The "Oshola Likeminds" President and executives echoes.