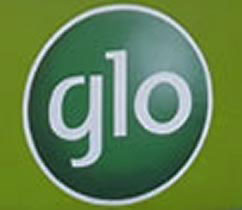 Digital Transformation Leader, Globacom, is ushering its teeming subscribers into a new level of entertainment with the introduction of a mobile game application, christened Glo GameBox.
Globacom in a press release from its head office in Lagos on Tuesday said, "Glo GameBox is bound to change the face of mobile gaming in Nigeria, as it presents unequalled game options and unprecedented height of excitement to subscribers".
According to the statement, Glo GameBox gives Glo subscribers who have android devices unlimited access to purchase full-length games that are devoid of interruptions by advertisements or in-app offers.

Globacom said the mobile app benefitted from the rich expertise of the world's leading games aggregators, adding that it contains more than 400 premium games from a wide variety of genres, including Action, Adventure, Arcade, Brain & Puzzle, Casual, Kids, Racing, Sports and Strategy.
The mobile app contains all the most sought-after games including current top games such as Evoland, Football Cup 2018, Five Nights at Freddy's: SL, Granny Smith, Cut the Rope, Bridge Constructor 1, Talking Tom Gold Run, Mini Metro, Batman: Gotham's Most Wanted, and Badland.
The mobile app is open to both prepaid and postpaid Glo subscribers. To access the app, they are requested to send the word "GAMES" or "Games" to 900, toll-free, or dial *900#. They will then be sent a link for Glo GameBox.
Subscription for Glo GameBox will cost the customer N10 daily, N50 weekly or N150 monthly. Globacom said any of the options settled for by subscribers offers users access to download more than 400 premium games. 
Any user who wishes to opt out of the app will be required to send "Unsub Games" to 900 toll-free and they will be unsubscribed.