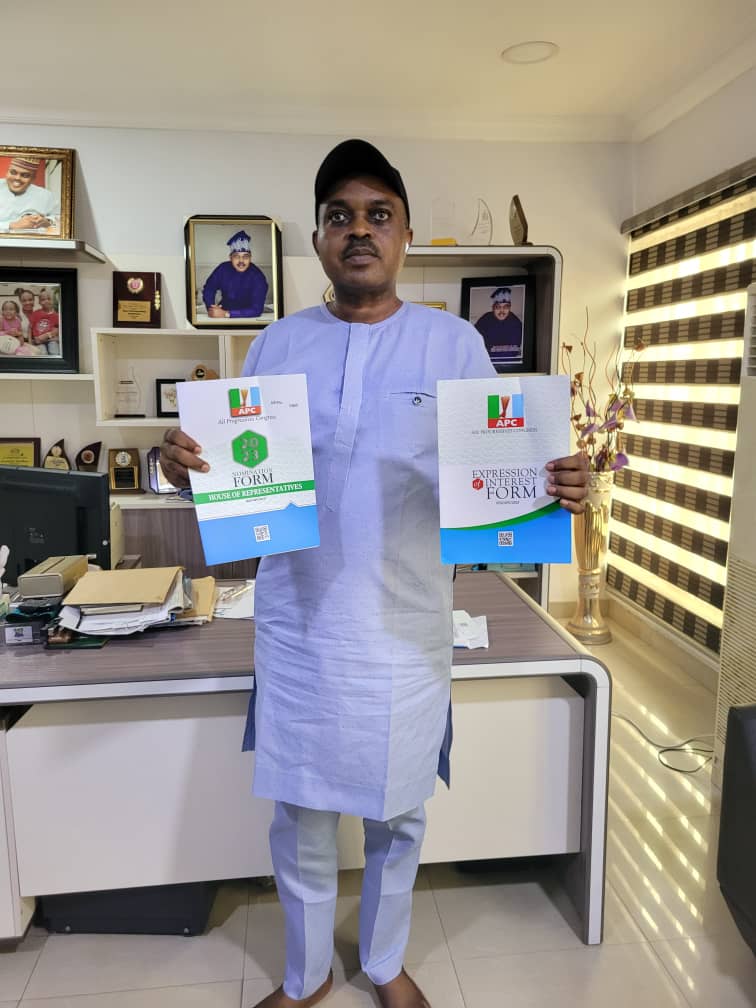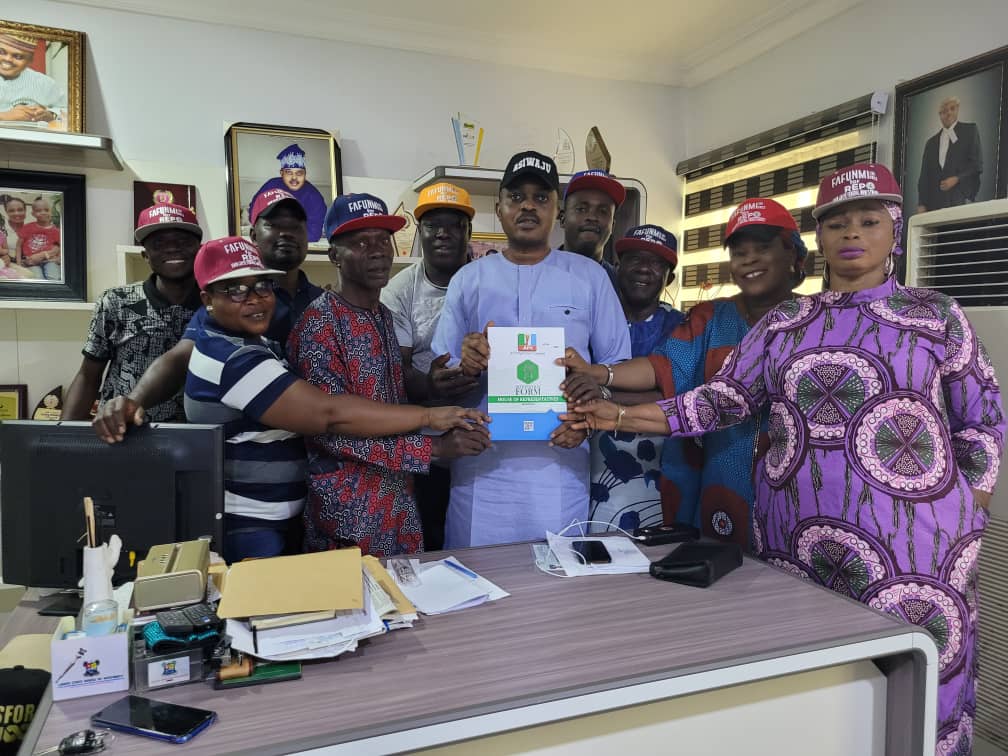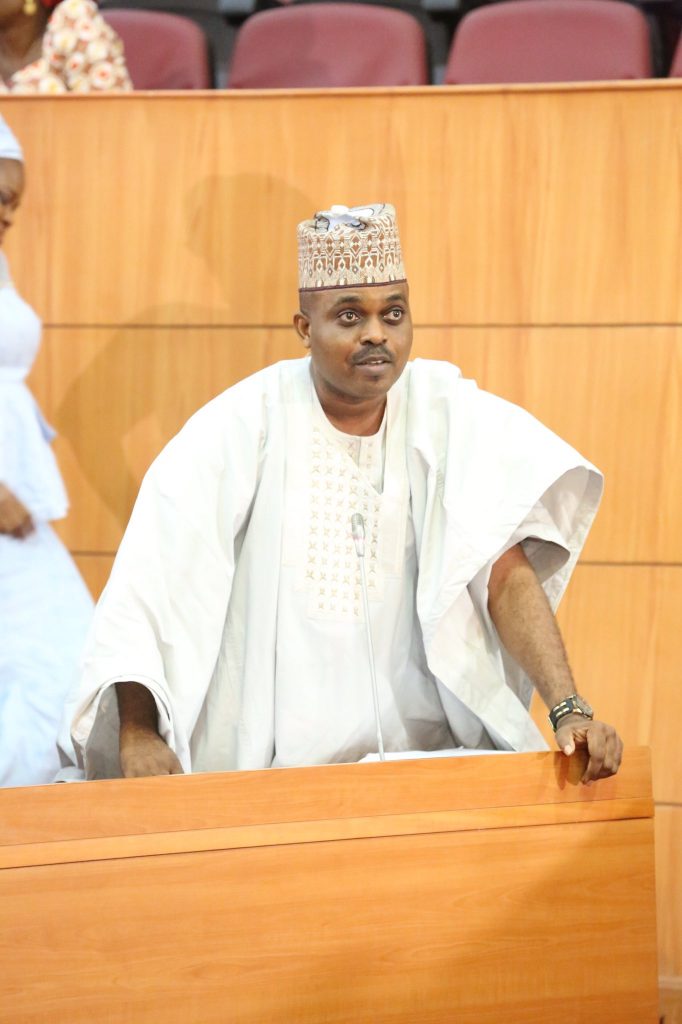 He has an uncanny approach to issues when it comes to matters that touch the lives of the commoman, especially those in his immediate constituency. The man, Honourable Saka Fafunmi is a persona with political impeccable character, and could count to be tested and reliable any time. He qualifies to be described as someone who has been there and done that, given his testament as a three time legislator and lawmaker with several landmark achievements both severally and individually. In parenthesis, Hon. Saka Fafunmi can qualify as a study in excellence when it comes to political pragmatism and exploits on all fronts.Apart from his political excellence and first degree in Engineering, Saka also studied Law at the prestigious University of Lagos, and followed suit, with a Masters in Public Administration, MPA from the same Unilag. On a lighter but very compulsive note, Hon. Saka will tell you any day that people should avail their minds to the positive things that are about to happen in Ifako-Ijaye. For a very long time, he believes the constituents have seen several people coming out to represent the federal constituency, but it is regrettable that since 1999, Ojokoro people have occupied the office of the House of Representatives capacity, for a period of 16 years but in his side they, that is in Ifako-Ijaiye, have done just eight years; he thus believes very sincerely that it is the merited turn of Ifako-Ijaye to bring there level of experience and exposure and give a voice to Ifako-Ijaye. And thus by his understanding this will change the political trajectory of this local government and ultimately change the level of representation of Lagos state in that great lower chamber.
In retrospect, Saka, whose political moniker is Mr Legacy, believes his whole idea of going to this great chamber is to see what he can do, because as a lawmaker in Lagos state, a lot of law making efforts have been targeted at things on concurrent list, you know they do both, the concurrent and exclusive level, the exclusive is meant for the national level, while the concurrent is both for what the state and nation can do. We have the state responsibilities as well but as a federal lawmaker, the idea is to look at the global objective, the bigger picture and see the things militating against us as a country. He strongly believes they can have the voice through him, with the support of the masses and the leaders of the party. He's surely going there to propose amendments that'll turn things around for better in the society, and that's exactly his mission and vision.On the converse, Mr Legacy will tell you probably and confidently that in Lagos state, especially during his period as an honorable member where he and his colleagues made lots of precautions into areas that touched and still touch the lives of average citizens of Lagos.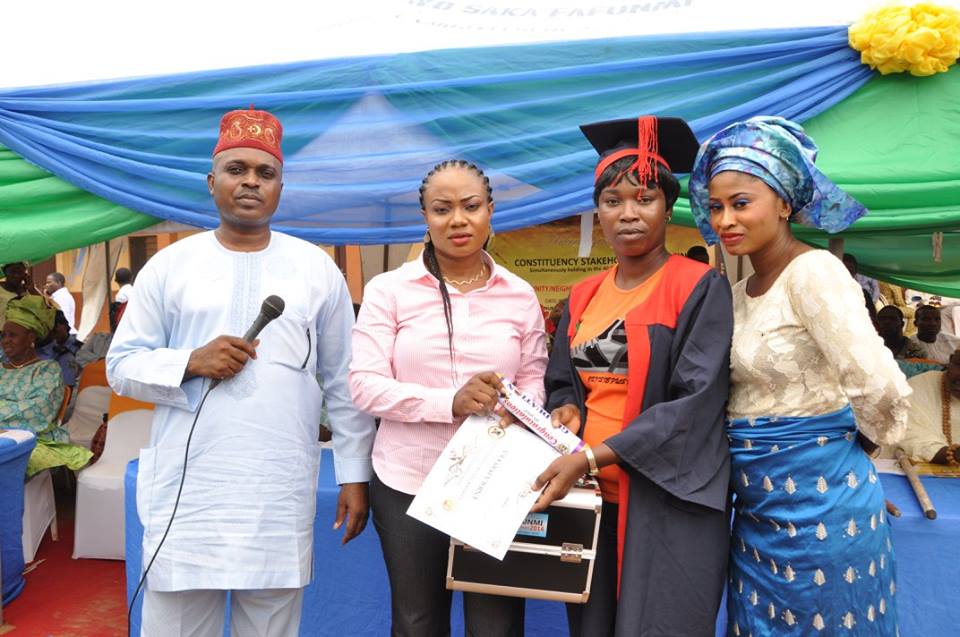 Suffice to say that in a very long time, between 2007 which was when he became a lawmaker, from 2007 to 2019, that's roughly about 12 years, the state via the LSHA experienced tremendous growth. What people don't understand about governors is their strength, how viable you and your house that will determine your growth outside. Lagos is where it is because the house of assembly is second to none in the country.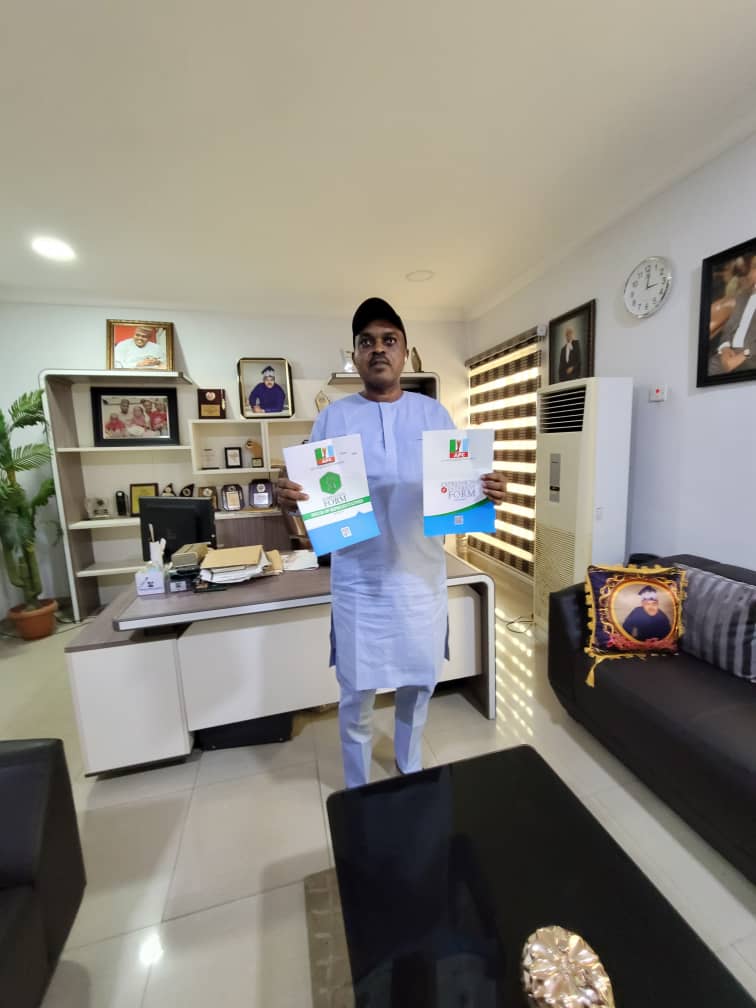 This is why we keep bringing out lifechanging solutions and laws. Also to a large extent, legislative duty most often is a collective responsibility, we've had several bills and several motions on the environment, on life and infrastructures. In his words, 'you know when I came in, in 20071 was opportune to join a committee on works and infrastructure,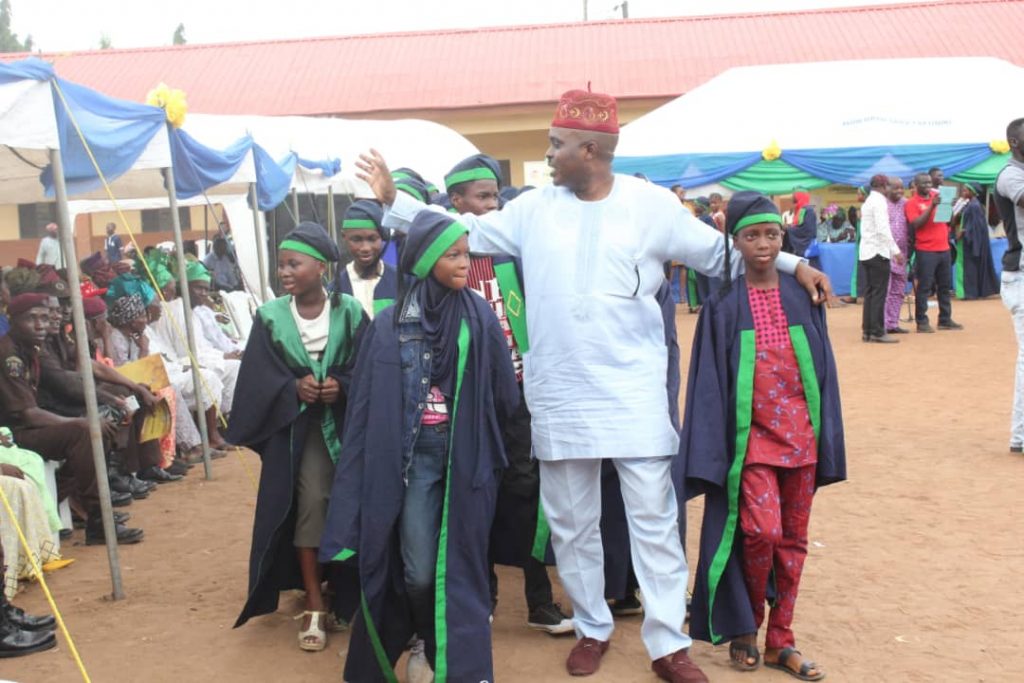 we divided work into infrastructure but infrastructure was more alive. Back then we had to regenerate almost every sector in Lagos and the work of a legislature starts from the budget and its control, because if you fail to budget properly, you probably will not get the result. Lagos is growing because of the discipline and control exercised by the legislative, cause if they aren't doing what they're meant to do, we'll never be where we are, a situation where by you don't have a thorough legislature, the executive will go to sleep but in a state where you know the legislature are always checking on what the executives are doing, that's always up and running, that is why Lagos is a success story and I strongly believe that if people of like minds are given opportunity to be in this chamber, people with experience, Nigeria will be changed for the better.' Again, he professed and enthused in strong words that the two components of the constituency he wants to expose which are Ojokoro and Ifako-ijaiye, and I want you to make a statement regarding giving Ifako-Ijaiye its fair share in the constitution of our great party Federal Republic of Nigeria. In his words, if you check the House of Representatives, what areas would you say they have a share to the two consistencies and what do you think you can do different in positioning the parent constituency for the visibility it needs. Again, let's look at another issue, which is about a representative's closeness to his people. For one, as a representative, one's office should be readily and uninhibitedly accessible to all. Now, when you look at the entire topography of Ifako Ijaye and Ojokoro, there's no known point where you can easily meet the needs of those constituents, you know Ojokoro transcends down to Sango Ota, toll gate, so how would you make it accessible to people over there as well as here, my view is to open a dual office, one over there and as well get the necessary things to augment the relationship and closeness with the people in this local government. Aside that, 'my goal is to enhance the quality of representation in this country. It's disheartening when you see someone who is willing to occupy an office, who is ready fill the office, and then you see another who isn't even ready, who has not even been trained or prepare himself for that office coming out without any political stewardship. There are two things, the first is you must first educate yourself, prepare yourself for opportunities, so that way you can step into it.He further stated that he feels Lagos deserves something better, I think the local government deserves the very best, in everything we have to put our best into it, that's what I believe in, I'm not necessarily saying that I'm the best but I know that I'm one of the best in terms of my experience and exposure, I know what I did as a lawmaker here, I did not limit it to my activities in Alausa, I brought democracy to the doorstep of the average people of Ifako-Ijaiye when I was in office as a lawmaker. It's a record that I did three bus rides for the indigent and the less privileged ones, taking them to school in the morning and bringing them back, we ran that throughout my tenure as a lawmaker, all for free; and we are planning to do better this time around.' As for why he had to stop the novel gesture, the easy-going Saka said he had to stop the program, because he could no longer fund it for obvious reasons. As a matter of fact, those buses are still in waterworks there, and you know the cost of diesel, the cost of maintenance, drivers, conductors, all are very enormous and quite expensive, but by the Grace of God, when we get there at even a higher pedestal in Abuja, we will surely continue.