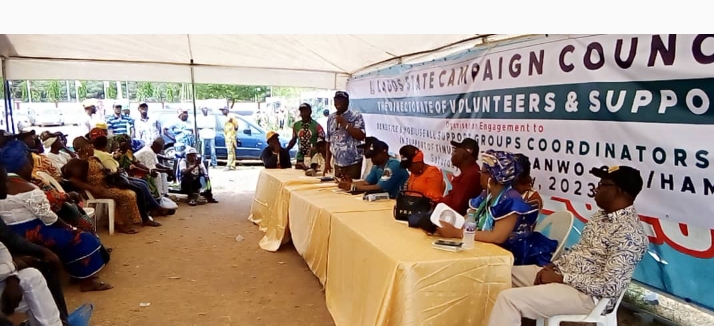 ….With Emphasis on Operation deliver your polling unit
The Lagos State Independent Campaign Council for Tinubu/Shetima and Sanwo-Olu/Hamzat under the Directorate of Volunteers and Support Groups Engaged Coordinators and Secretaries of Support Groups across the State,today 28th January,2023.
In his opening address, the Director of the Directorate of the Volunteers and Support Groups and the Convener of the meeting, Engr. Adekunle Olayinka appreciate the presence of the leadership of the Volunteer groups in the State and charged them with the responsibility of ensuring overwhelming Victory for the party in the State,to be able to enjoy bountiful rewards after the election.
The Secretary of the Directorate and the Executive Vice Chairman,Agege Local Government, Hon Gbenga Abiola (Agbelebu) who moderated the programme made welcome to the Coordinators and Secretaries of Support Groups for Tinubu/Shetima and Sanwo-Olu/Hamzat at the APC Party Secretariat in Acme, Lagos.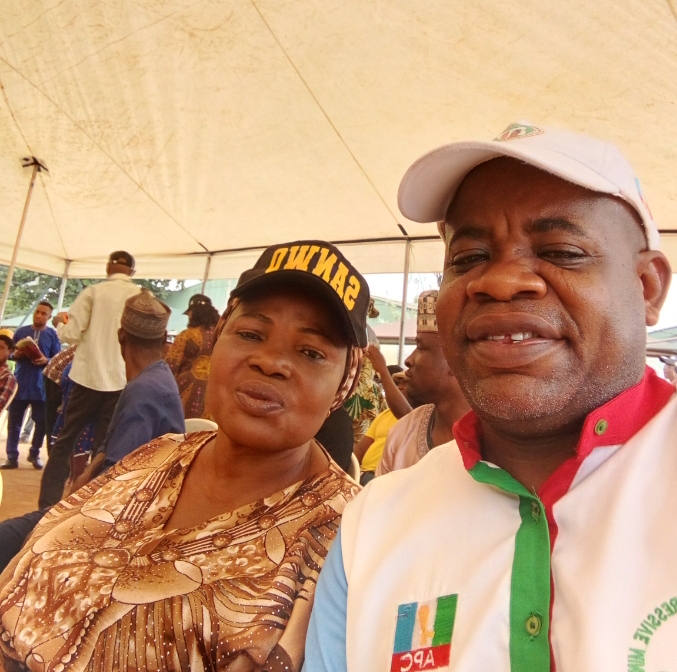 He set the buttressed the position of the Director by stating in clear terms the purpose of the meeting,which is purposely to orientate and sensitize the various volunteers and support groups on the process of voting and required requisite from each of them,which is basically to deliver their units and guard their votes in the forthcoming Presidential/ Gubernatorial elections.

The Secretary of the campaign Council, Hon. Fuad Oki appreciates the Coordinators and the Secretaries for volunteering to promote the course of the Party, he assured them of bigger rewards at the end of the whole process and encouraged them to mobilise more votes for all the Candidates of the All Progressives Congress (APC) in the general elections.
Hon Ibirogba,former Commissioner for information in Lagos State and Other members of the Directorate at the Engagement meeting also buttressed on the topics discussed and appealed to the volunteer groups to mobilise all their members in ensuring that all the Candidates of the All Progressives Congress (APC) in their various localities and Constituency come out victorious in the elections.


Questions and Suggestions Session was entertained from the Support Groups Coordinators and Secretaries, as some critical issues were raised and resolutions rendered after much consideration and critical analysis.
Present at the Engagement meeting today were: Engr. Olayinka Adekunle, Dr. Ayoola, Hon Fuad Oki, Hon. Durosinmi, Hon. Aramide, Alhaji Amoo, Hon. Osikoya, Hon. Odofin, Hon. Onuyingbo, Hon. Omolola Prince, Mr Oyenuga, Hon Josephine Iyama and Hon Rotimi Adeleye.