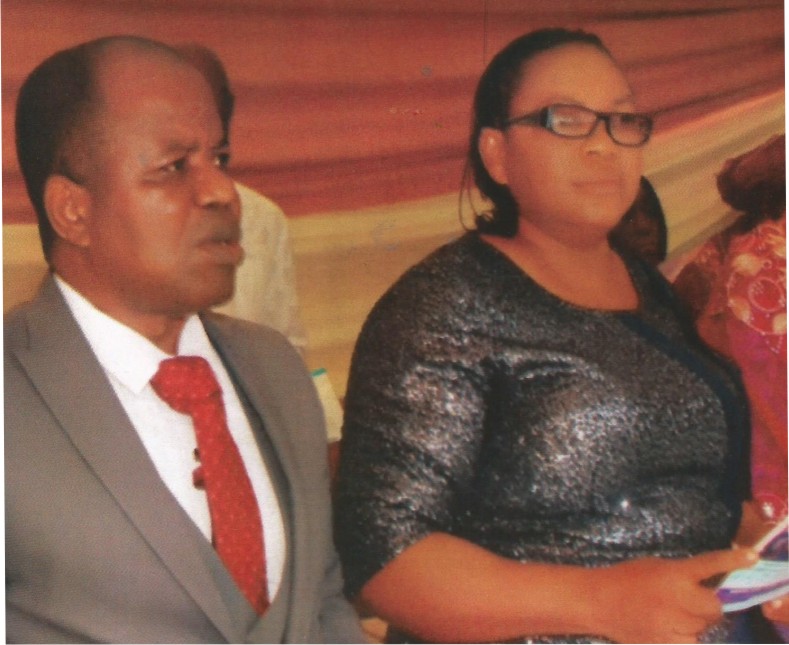 … As Proprietor, Olusegun Alonge Speaks Candidly Of Unblemished And Uninterrupted 33 Years Of Establishment Against All Odds

This is about the success story of a man, who in spite of all odds that came his way in his professional career as an educationist and manager of human and material resources, was able to pull through and his story is now a yardstick for those who have the vision, dream and mission to succeed in their chosen endeavour in life, despite all the hurdles they had to face on the usually thorny way that is akin to many in the world of entrepreneurship. What was most interesting and very instructive here is that, against all the odds and uncertainties that almost crippled many businesses, no thanks to the terminal, tempestuous and vicious era of the Corona Virus/Covid-19 pandemic and lockdown saga, the ebullient and very industrious Proprietor and head honcho of the elite and upwardly mobile Barachel Group of Schools, Pastor Olusegun Alonge, alongside his equally well-focused wife Helen, who is also a co-director of the schools, were able to surmount, against all odds, the unwholesome and very sour-in-the-mouth period, as they were able to pay the salaries of their staff as and when due, even as some were showered with gifts and mementoes for standing by the school with all diligence and faith in the vision and mission of the high-flying foundational educational institution that has churned out many brilliant and bright students who are still doing well in their various endeavours since leaving the schools. As the school prepares in glee for the three decades and three years of its establishment, the editorial crew of NewsThumb Magazine, led by its indefatigable and formidable Publisher/Editor-in-Chief, Olayinka Sotayo, had an exclusive chat with the Proprietor of the Barachel Group of Schools, Pastor Olusegun Alonge, on how it has been, since floating the school, which is now the pride of many parents and products of the schools, which started from grass and is now in grace and uncountable successes over the years. Pastor Alonge's responses to many of the intriguing questions posed to him were indeed an evidence of fastidiousness, perseverance, belief and unyielding faith in God, whom he says is the bedrock of the schools founded 33 years ago. Excerpts….
What would you say was the greatest challenge you encountered during the Covid-19 pandemic?
First, I must confess in all sincerity that the period was a very challenging and fear-inducing for many worldwide, and in the educational sector, it was particularly derailing and distracting for many of us in that sector. The fear of the Corona virus infection prevented parents from allowing their wards and children from attending school, just as the parents equally had difficulties and challenges in paying the school fees of their children, as virtually many workers were at home without going to work, thus narrowing their source of income to near sustenance at home. Even some parents lost their jobs after the hindrance of the lockdown occasioned by the effects of the lockdown. Again, many schools also had the challenge of putting up with the preventive Covid-19 measure put in place by the government; coupled with the money to pay the teachers, due to the inability of parents to pay the school fees of their children; and notwithstanding all these, the cost of living rose to an astronomical height, and schools had to go out of their way to employ more teachers to enable them with the stringent Covid-19 precautionary rules and regulations.
What is the future plan of Barachel Group of Schools and your advice for aspiring proprietors of schools?
As for aspiring and intending proprietors, it has to be a genuine calling from God, because owning and managing a school efficiently and altruistically takes the Grace of God. Again, the financial base must be strong. For the future plan of Barachel, there is a lot in the bag for us, which we do not intend to let out for obvious reasons, but I can tell you that we will soon be rolling out a lot of lofty programs in the nearest future hat will make us the leader in the pack in our areas of jurisdiction, via qualitative and especial education that will make us the envy of all in the sector. You just watch out.
What is your advice to Government on the bad roads all over the state, especially as regards the inter-state school bus running?
We can only continue to beg government to please put in good infrastructure to enable them earn more money on their internal revenue drive; but I must commend the present administration of Governor Babajide Sanwo-olu, on the renewed and committed zeal on improvement and renovation of infrastructure going on in the state, as they have been up and doig in this area to ease the hardship of commuters.
Can you tell us more about Barachel Group of Schools?
That could take a lot more time to espouse, but in a nutshell, we also have an arm of the school in Ikorodu, and we are happy associated and equally accredited and wholly approved by the Lagos State Government, on account of the vast and huge infrastructural development going on in the Ikorodu axis of Lagos State, but there is yet no impact from the neighbouring Ogun State. Concerning security, I can beat my chest that there is normal security, vigilant teachers and personnel, and we can only pray to God for more internal security in all our enclaves.
What and what do you put in place in the employment and welfare of teachers in Barachel?
First and foremost, as a rule , we do not compromise standard and certification when we are recruiting teachers. We make sure we employ teachers with good grades, and if we cannot get first class stuffs,
we go for second class degree holders with rare passion for teaching and high morale and discipline they can impact in the students put in their care, with the direct transposition through motivation from the management via good salaries and emolument for the staff and paying them at the right time and as and when due, which is the retaining factor for most of our teaching staff, who also get rewarded for their commitment and diligence to work ethics and norms. We also pay pensions in very rare dimension, for example, if you have spent more than 20 years in our employ as a diligent and efficient teacher, you get one million Naira from Barachel, in appreciation for your contribution to the school. We also buy 14-seater buses every year for at least seven of our most diligent and committed teachers and this is just to prod them on, encourage and assist them in further quest for more lively-hood outside teaching and other vocations they may choose to engage in while with us and even after leaving us. In retrospect, we have older staff who have been with us for about 28 years or more, and this motivation we give them is the more reason why they have stayed this long, on account of the motivation and concern we give to their welfare.
There is the talk in town that Barachel School is expensive and beyond the reach of the ordinary parent. What is your reaction to this?
Well, all I can say is that at Barachel, we have a standard, and we make sure we impact sound knowledge in our students; and as you know, there is nothing good that comes cheap. Those who know our worth and are getting value for it will always be able to afford us, irrespective of what is being peddled outside. The taste of the pudding is in the eating, and we can never go below our standard at the expense of turning out half-baked students whom we will not be proud of at the end of the day. And this is amply supported and backed up by the school Motto which says unambiguously: Strive For The Best. Lest I forget. Barachel Group of Schools was initially established in 1980 at Oremeji at Akande Toying Bus Stop, Ishaga, in Ifako Ijaiye Local Government Area, Lagos State, and we have never looked back since then growing in leaps and bounds. We give all honour and Glory to God Almighty.