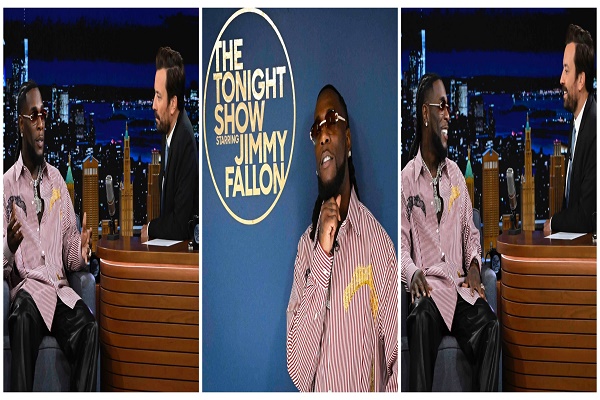 Burna Boy was recently a guest on the popular American TV show: 'The Tonight Show Starring Jimmy Fallon' where he spoke on his newest project — the "Love Damini" album and the processes involved in weaving it all together.

After an animated and interactive session punctuated with pockets of great humour, laughter and camaraderie, Burna Boy's artistic and spontaneous side came out to play when he showed Jimmy how to do his iconic Afro moonwalk, leading up to an incredible performance of his smash hit "Last last".
The Afro-fusion artist whose tours across Europe, Canada and the United States on the heels of his successful sixth studio album "Love Damini" have witnessed thousands of fans turn up for him, singing passionately to the lyrics of the tracks on the album, garnering mind-blowing reactions, and has his songs topping charts in different continents of the world.