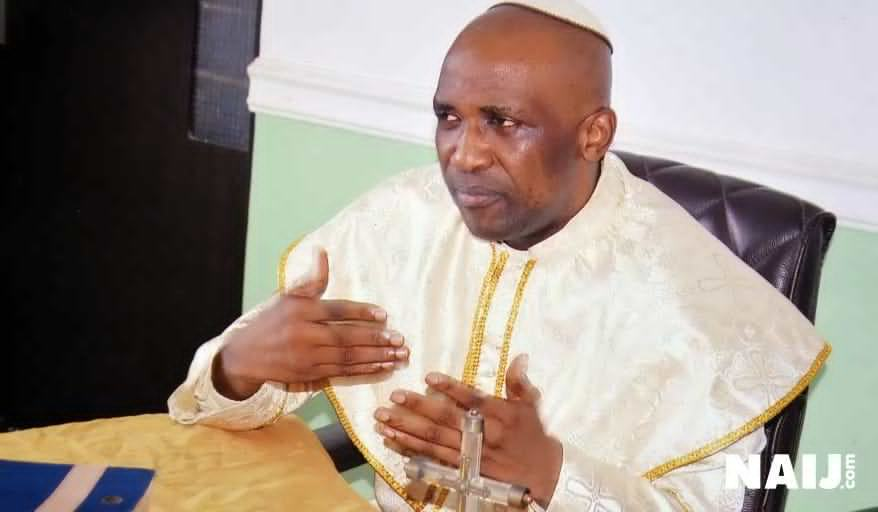 Like it ignored the divine warning to offer Senator Bukola Saraki the ticket during the last presidential primary, and failed, the opposition political party, PDP, is yet on the road to what looks like another loss, as a new prophecy given by the same prophet, Primate Elijah Babatunde Ayodele, to PDP had been shunned.
In his annual prophecy book, Warning to The Nations, which he released late August and from which he read to select members of the press, the servant of God warned the PDP to give the ticket to Senator Dino Melaye if it wanted to unseat the incumbent Governor Yahaya Bello of APC.
"The APC and PDP will fight dirty in Kogi. People will used guns to fight in order to suppress people's rights. The PDP must strategize and work hand in hand. I foresee that the present government will want to win by technicality through INEC. If the PDP does not do the right things by getting the right candidate like Dino, the present government will come back to power," the book says on page 62.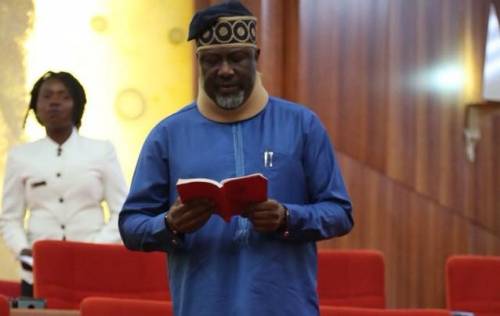 Besides, there are also some of the events prophesied about in Primate Ayodele's 2019/2020 book, which have come to pass.
They include the NURTW;
On Page 97, the book says "On NURTW, I foresee that so many units of the union will be disappointed as regards the current happenings in the transport union. I foresee divisions in the transport workers union, among so many members of the union at both the states and the federal levels. The national body of the union will intervene to bring sanity to the problems at the states level. I foresee changes in the helm of the Union. The union should pray for unity…"
Primate Ayodele, however, reiterated that prophecy never come by the will of man but through the words of holy men of God as they are moved by the Holy Spirit. "God has never failed in His Word," he declared.
Below are the rest the just fulfilled prophecies by Primate Ayodele;
On page 7 of the book: "We must pray against pipelines explosion in Nigeria". Page 42 of Sunday Sun of 1st September 2019 reported the oil pipelines explosion at You Jeremi in Ughelli South Council area of Delta State.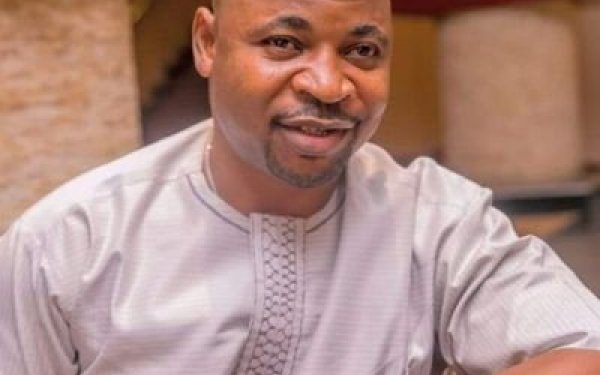 On page 136: "SEPLAT Petroleum will achieve big"in its business activities. On page 38 of the 1st September 2019 is the report that the company has commenced the construction of a multi million dollars gas processing plant in Ohaji Egbema Council Area of Imo State.
On page 22: "In cybercrime investigations, a lot will be detected and it will pose a lot of challenges in Nigeria. Page 1 of Sunday Vanguard newspaper of 1st September 2019 reports the arrest by the American FBI of alleged over seventy Nigerians for Internet fraud.
On page 2: " kidnappings and ritual murders will be so common in Nigeria". Vanguard newspaper of Sunday 1 st September 2019 page 11 reported the alarming rate of kidnappings in some states in the north of Nigeria.
On page 3: "Nigeria will fight against flooding. "Sunday Tribune of September 1st 2019 says on its page 7; Flood wreaks havoc in Osogbo, destroys properties same in Daura , Katsina State.
In Africa, he warned that "Nigeria must be careful of South Africans because of the killings and unprovoked attacks." Xenophobic attacks in South Africa have attracted global condemnation.
On.page 94: "Let us pray against any ship that will capsize in the world". On pages 4 and 5 of the Sunday Sun of 1st September 2019, the paper says Shipwrecks, Disaster imminent.
Here are excerpts from the complete revelation.
Primate Elijah Babatunde Ayodele urged Nigerian government to keep a close watch on the country's borders with her neighbours as he foresees 'external aggression'.

Ayodele revealed this to journalists during the public presentation of the 2019/2020 edition of his annual prophecy handbook, 'Warnings to The Nations', which held at his church's headquarters in Lagos on Saturday, 25th of August, 2019.
While making his opening address, the seer took time to lecture critics on the importance and ethos of prophecy, noting that 'because God has a purpose for prophecy, which is to confirm His Word, there is no prophecy that is bad'. Prophecy, he notes, plays a large part in our lives, so it is more than just the bare basics.
Primate Ayodele stated further that the challenges facing Nigeria are caused by the kind of leadership it has, warning that unless the leaders change their ways and turn to God for solution, Nigeria would continue to swim in troubled waters.
Giving excerpts from the new prophecy book that is currently circulating around the world and can be read online at www.info@warningstothenations.org, the cleric, who had earlier prophesied some of the events currently happening in the country including the challenges posed to government by the activities of the Shi'ite movement, said God revealed to him that Nigeria would still not be governed by the Igbo in 2023.
However, he warned that this may cause unforseen trouble for other ethnic tribes. "Igbo will be disappointed on Nigeria's presidency but there will be problem," he revealed. In Lagos State, Ayodele said he foresaw the death of a king and a popular talkshow presenter. He called for prayer.
He revealed further;
"PDP will win Kogi governorship if it fields Dino Melaye as its flagbearer. Capital Oil CEO, Ifeanyi Ubah won't be Anambra governor. Abubakar Atiku should stop wasting money, Buhari will defeat him at the presidential election tribunal. Buhari won't win security fight unless he sacks his security chiefs. Oshiomhole will face removal as APC chairman. Also, God revealed to me that the senate president, Ahmed Lawan and the House of Representatives speaker, Femi Gbajabiamila, will face impeachment plots. The senate must pray against the death of anyone.
I foresee the death of a publisher of books and a renowned educationalist. I foresee many states in Nigeria taking political decisions that will suit their environments. Nigeria needs prayers because the country will face several challenges, economic troubles and security crises. The politicians will not fulfil their electoral promises. There will be religious troubles and inflation. The year, 2023 in Nigeria, will cause a lot of tension but technically it will give the opposition problems and Nigeria will lose a publisher. I foresee the breakup of Nigeria in the nearest future.
On Ondo, I foresee the sitting governor, Akeredolu being reelected for another term. He must strategize well and pray to God. I foresee revolution and famine in Nigeria. Aso Rock needs spiritual cleansing. The country needs prayers. I foresee that there will be constitutional amendments to accommodate rotational presidency. In Buhari's second term, he will make efforts to stabilize the economy but he may not get it right.
The PDP and its presidential candidate, Atiku must strategize properly so as to manage their internal crisis well because there will be problems in 2023 as the front line party office holders may be disappointed. I still see Bukola Saraki as the man who will stabilize PDP. I foresee that the ongoing election tribunal will sack some PDP and APC members. I foresee fire outbreak at APC headquarters. I foresee a rise in cases if suicide in Nigeria and people would even attempt to commit suicide in court and company premises. The spirit of God says, the new Olowo of Owo in Ondo State will make the state progress but he will face challenges.The king must pray to live long.
There won't be transport union like NURTW in 20 years. I foresee terrorism spreading in Africa and major regions in Nigeria. The traditional council in Southwest Nigeria will face embarrassment because of involvement in politics. I foresee the suspension or removal of a Northern Emir. They should stay away from politics. Let Nigeria pray against terminal diseases and cholera. I foresee the discovery of a drug that would cure HIV. I foresee attacks at Nigeria's border posts. I foresee attacks on markets and Nigeria's military.
There will be attacks and fire outbreaks at MTN warehouse. I foresee a case of massive frauds at Nigeria Customs and its top officers facing indictment. Also, Customs officers will be killed. I foresee dangers at airports in Calabar, Yola, Borno, Katsina, Jos, Owerri, Ilorin and Ibadan.