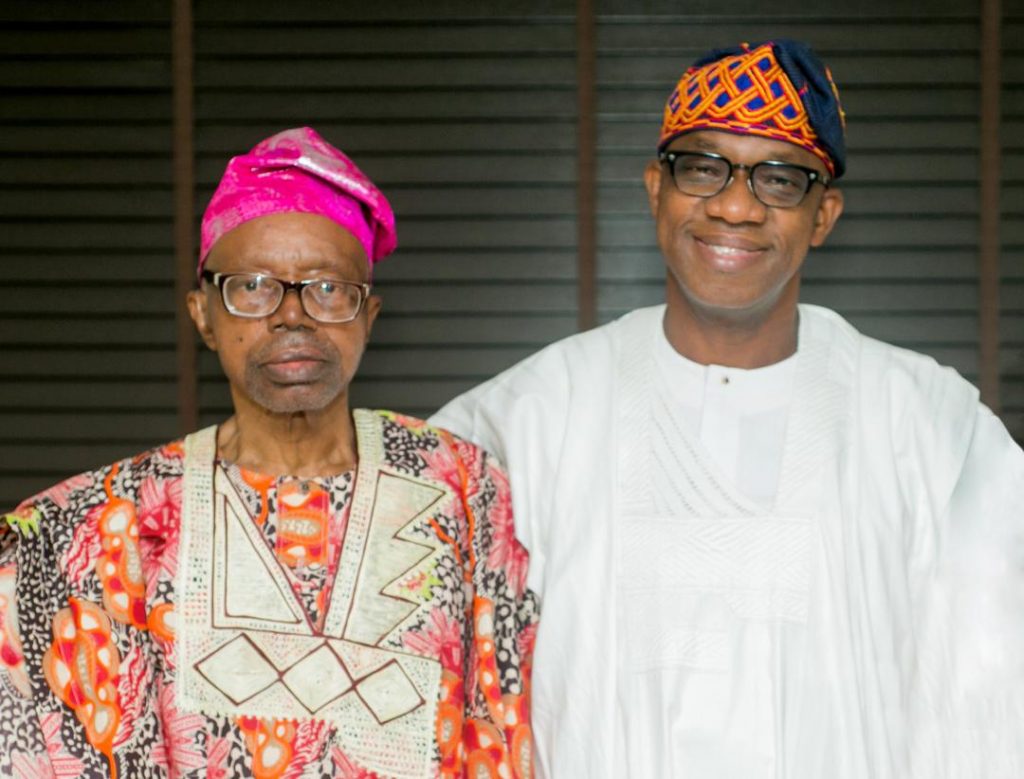 Following the News of the demise of Dr Emmanuel Abiodun an octogenarian educationist and father to the Ogun state governon, Prince Dapo Abiodun Senator Solomon Adeola representing lagos west senatorial Disttrict has  sent a letter of condolence to the entire Abiodun family of Iperu Remo.
 In a condolence message sent by the Senator through his Special Advisers on media Baaroyin kayode Odunaro and delivered to the Abiodun family in Iperu ,Senator Adeola the late patriarch as a foremost educationist and a repository of knowledge addibg that Dr.Abioduns death was a great lose to Yoruba land.
    in his words,""from what we knew about Dr.Abiodun he dutifully played the role of a Brother ,uncle father and grandfather and indeed a very productive and important member of our society.""
   "His records shows that he faithfully served the Nation humanity and God  while alive, he said.
  Senator Adeola therefore  prayed for the peaceful repose of the soul of the firemost octogenarian educationist a.ka Baba. Teacher.