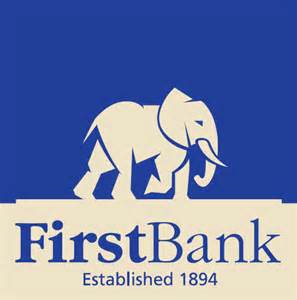 FirstBank has announced its ongoing Visa on mobile (QR) payment promo to reward customers with various discounts for using the QR payment on the FirstMobile App. The promo ends February 28.
The Visa QR payment on FirstBank's Firstmobile is a smart and convenient way to carryout transactions without the use of cards. All that is needed is for the customer to have a Firstmobile (the FirstBank mobile banking application) installed on his or her phone.

To carryout Visa on mobile (QR) payment, the customer opens the mobile app (Firstmobile), selects pay with QR code, scans the displayed QR code at the merchant location after which the merchant's detail is displayed for a validation and enters the transaction amount and PIN on the FirstMobile App, then submits to consummate the transaction.
Customers are encouraged to use the Visa QR payment on FirstBank's Firstmobile at select merchant outlets to get the discount benefits such as 20 per cent off movie tickets capped at N300 at  Ozone cinemas; N500 off movie tickets at Filmhouse Cinemas Surulere Mall; up to 10 per cent discounts at Marcopolo Oriental Cuisine, Lekki and lucky dip at VTL Store, Lekki; Foodco Limited Bodija, and Evron Food Store, Lekki.
According to the Group Executive, e-Business and Retail Products, First Bank of Nigeria Limited, Chuma Ezirim, "FirstBank has, over the years, since its founding 125 years ago, been a leader and pioneer at promoting excellent customer service delivery in its business transactions and with the Visa QR payment on FirstBank's Firstmobile. We remain committed to putting our customers first in terms of convenience, security and ease of doing their financial services transactions".