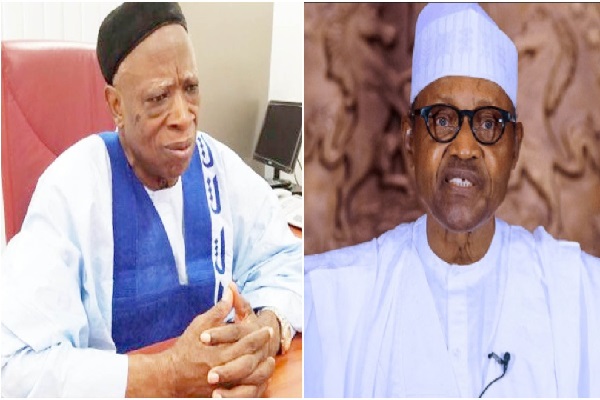 The Buhari Support Group BSG has asked the National Chairman of the ruling All Progressives Congress APC, Senator Abdullahi Adamu to resign his position, following his unilateral attempt to impose Senate President Ahmad Lawan on the party as its consensus presidential candidate.
The group in a statement by its spokesman, Ahmed Bashir, said Adamu's action, using the name of President Muhammadu Buhari, has not only caused the president a national disgrace but also an international embarrassment.

Part of the statement reads; "The Buhari Support Group has been vindicated by the position of President Muhammadu Buhari that he has not endorsed any consensus candidate for the position of Presidential Candidate of the All Progressives Congress (APC).
"The purported adoption of a consensus candidate by the party chairman, Senator Abdulahi Adamu, using the name of President Buhari, has not only caused Mr. President a national disgrace but also international embarrassment. It is commendable that Mr. President has instantly disassociated himself from the sham consensus candidate announced by Senator Adamu, which has caused serious disagreement in the party's National Working Committee.
"In view of the above, it is our position that Senator Abdulahi Adamu should step down forthwith as the Chairman of the party as he is no longer seen as an unbiased umpire and therefore unable to conduct, coordinate, supervise and oversee the presidential primary election, for which he has announced a fake result even before the commencement of accreditation".
"We call on the members of the National Working Committee to rise up to the occasion and save our party from implosion, by suspending Senator Adamu till after the convention, if he fails to immediately recuse himself from conducting the presidential primary election".