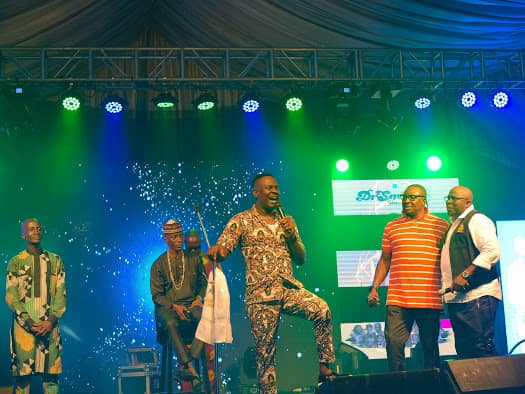 Johnson onifade Abeokuta
   For the ever resourceful multi talented young stand up connexion and master of ceremony of international repute Olanilekan Abegunde a.k.aDr.smile the 6th edition of his annual Show tagged SLOGAN 6 held penultimate sunday ,it was another year to showcase the creativity in him anong others and for the large fans and lovers of commedy show that thronged the expanssive MARQUE HALL of the Obasanjo presidential library Abeokuta it was a rare sunday to remmember for a long time because the show worth more than the gate fee.
   The prarade of Top Nigerian ace entertainment celebrities from both music and stand up Conmedy show supper stars as well as star Rsdio /Television presenters  gave Dr Smile the accolades of a 'star to watch "among the leading comedians in Nigeria today.
  led by Veteran AlliBaba and flanked by the versatile Gbenga Adeyinka the 1st,top comedian include Kenny Blaq,Seyi law,laf up Gordon anong others mounted the stage to display their talents and dexterity in comedy show to the approval of the adience.
 The hall had no dull moment with Dr Smile,Alibaba and Gbenga Adeyinka adding comic and funny gists to the apoerarance of the stand up comedians.
The climax of the show was the live performance of ace musuc makers including orithshafemi,9ice,small Doctor,Abass Akande obesere and woli Agba among. it was a moment the the audience had been waiting for as they stiidstood up to dance anď sing along with the music stars  .
One particular comedian and Radio presenter James Edafe will for ever be grateful to Dr.Smile for nakimg a dramatuc change for the better in his life at the show. Rather than being allowed to show his stuff as another ageless comedian,he was simply introduced to the audience and while Dr.Smile told the audience that herewould appreciate the donation  money to buy a car for mr.Edafe who had put about 3decades in commedy show and with few minutes there was a "Naira rain "and when to rising subsides mr Edafe had become about 3million Naira richer.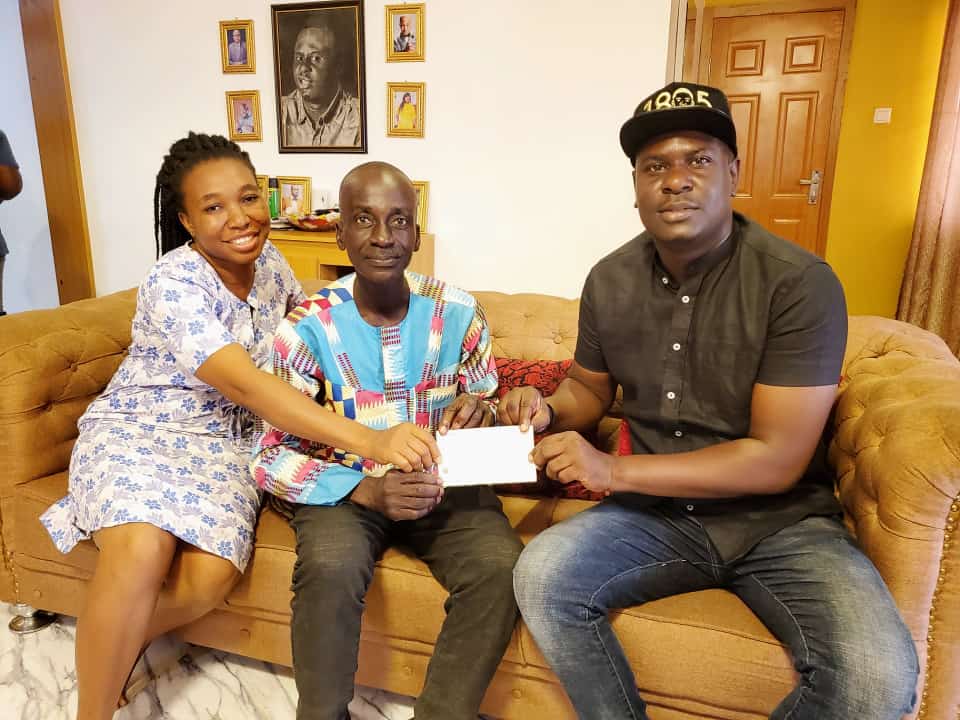 The show which was described as "the South west gathering of all stars in the stand up comedy show of the year vindicated the Veteran AlliBaba and Gbenga Adeyinka right when they both described the brain behind the talk of the town show Dr.Smile as a 'creative,ever resourceful,promising basket of humour,worthy AMBASSADOR of international repute while others described him as a philanthropist to watch.