I'm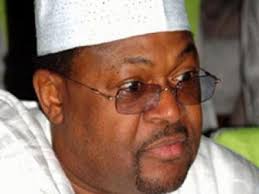 For its remarkable assistance of career women, the grandmasters of data, Globacom, has bagged the Best Women Enterprise Support (Company) Award at the 2018 Nigerian Women Digital Agenda Summits and Awards (NWDAS), organised by the Centre for Cyber Awareness and Development, (CECAD).
The President of CECAD, Dr. Bayero Agabi, opined that while telecoms operators "are the engine rooms for digital liberalisation, Globacom stands out in its support for women in ICT. The company recognises that women are critical to the digital development the nation craves for and goes ahead to support women in the industry".
Presenting the award to Globacom, President, Women Arise for Change Initiative, Dr. Joe Odumakin said that "there is no way anyone can deny the fact that in terms of data, Globacom has broken the ceiling and the company is not only about talk, it has done so much in terms of investment, empowerment and development of women enterprise in Nigeria and so this award is well deserved".

Receiving the award on behalf of Globacom, Kemi Fadipe, Acting Head of Unit, Call Centre, said, "We must acknowledge the efforts of individuals and corporate bodies in Nigeria who over the years have shown support for the cause of women empowerment. Nigeria's digital transformation leader, Globacom, numbers highly on this list of progressive companies which is silently contributing their quota to empowering Nigerian women".
Globacom, she observed, "believes that women empowerment is a necessary step if a country is to overcome the obstacles associated with poverty and development and one way to empower women is to bring innovative ICT products and services within the reach of all regardless of age, tribe or gender. Globacom since inception has demonstrated that it is committed to liberalising access to telecom services by making them affordable to all classes of Nigerians".
"Besides, Globacom has been a pillar of support to many female entrepreneurs, assisting them with cutting-edge solutions to enable them compete favourably and advance in their chosen fields. Globacom is also, today, the greatest supporter of entertainment and entertainers, many of whom are women", she stated.
Fadipe affirmed that Globacom would continue to promote gender equality and fair access to ICT in Nigeria.
The summit held at the Oriental Hotel, Lekki-Expressway, Lagos, was attended by players in the digital communication sector such as the Nigerian Communications Commission (NCC), the Association of Licensed Operators of Nigeria (ALTON), the National Identity Management Commission (NIMC) and Nigeria Internet Registration Association (NIRA).