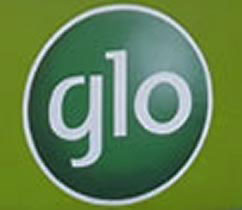 Digital Transformation Leader, Globacom, has unveiled a new tariff plan that makes it possible for its subscribers to make calls to any network in Nigeria at 11 kobo per second.
This is the latest in a series of moves by the telecommunications giant to give its subscribers more value for their money, especially at these trying Corona virus pandemic times.
Subscribers on this new tariff plan will be able to make calls to all networks in Nigeria at 11 kobo per second after paying a N7 access charge, which is billed together with the first call of the day. Every call they make to any network in Nigeria for the rest of the day will be billed at 11 kobo per second (exclusive of tax). If a customer does not make any call but only receives calls throughout the day, he or she will not have to pay the access fee of seven Naira.

​According to a press release from the corporate headquarters of the telecommunications company in Lagos on Monday, the new tariff plan is open to both existing and new prepaid customers.
​All that is required for a customer to access the new tariff plan is to dial *311# and he or she will be automatically migrated to the Glo 11k per second plan.
​Existing rates for SMS and international calls remain the same as customers on the new tariff plan will pay the standard SMS and IDD tariff. However, customers can purchase any IDD Pack of their choice to enjoy a better international call rate on the Glo network.
"It is our desire to continually delight our customers with innovative products and services at the most competitive rates in the country," Glo said in the statement, adding, "This new tariff plan is another manifestation of that burning desire to add value to the lives of our customers and make it more convenient and affordable to communicate with one another".​
​