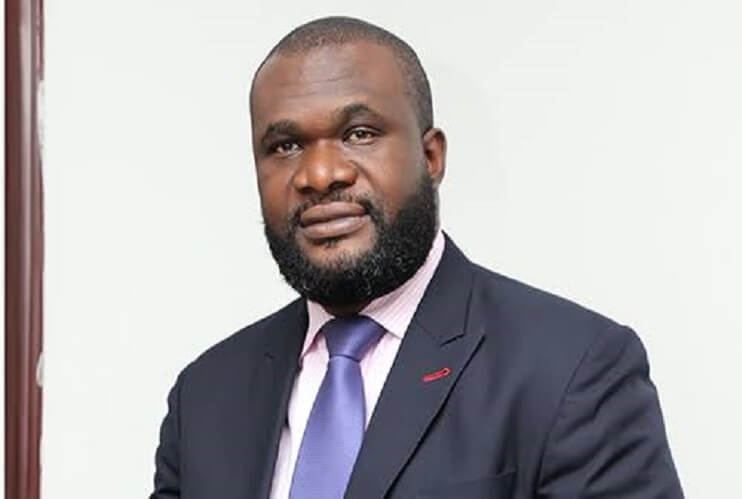 .On Wednesday, September 28, 2022 will not be forgotten in a hurry as it was a very sad day as a very sad day for family members, friends and well wishers of one of the owners of a popular restaurant chain, Bukka Hut, Laolu Martins as he reportedly committed suicide in the early hours of the day.
While many were still confused about his sudden death, a renowned theatre producer and investment banker, Joseph Edgar, aka The Duke of Shomolu confirmed that the CEO of NISL Ventures slipped into depression after losing a bet.
The family of Laolu Martins said in a statement that was released on Wednesday that the quintessential banker with over 21 years of experience in investment banking, corporate banking, stockbroking, asset management and pension fund management, died in the evening of Tuesday, September 27, 2022.
"We hereby solicit the support and understanding of everyone as the family grieves the loss of our beloved Laolu in our privacy.
"Our kind request is that you support the family – wife, children, aged mother and father and his siblings with your prayers at this difficult time.
"Further announcements will be made by the family," the statement said.
Martins started his career with PricewaterhouseCoopers in 1999.
He joined Investment Banking & Trust Company Plc now Stanbic IBTC Bank Plc where he served in the Financial Control and Trade Finance/Foreign Operations units of the Bank before being seconded to Stanbic IBTC Asset Management Ltd where at various times he was Financial Controller, Head Asset Management and lastly Head Stockbroking.
He later resigned in 2005 to join Shell Nig. CPFA Ltd, the Fund Manager of the Shell Companies in Nigeria Pensions Scheme where he was Head, Investments up till 2008 when he resigned to join Nigeria International Security Limited, NISL, an independent financial services firm specialising in investments within the Nigerian space.
In a tribute titled; "Laolu Martins – sad end to a beautiful life," Edgar wrote:
"I just got a call from my sister Ore. Edgar see what i am seeing o. Pls check if its true.

"It was a post about Laolu. He was said to have committed suicide at 3am this morning in Lekki.
"I screamed. Made a call and confirmed the incident.
"They said he had taken a bet against the dollar and with this rubbish going on in the forex markets he lost big time and may have slipped into a depression leading to this.
"These are not confirmed but what is confirmed is that Laolu is no more.
"Laolu was brilliant. A stockbroker, Asset Manager and an Investment banker.
"I first met him while he was at Shell Trustees. He was a brilliant Fund manager who used to give me business.
"I was then in BGL and had pencilled down Shell Trustees, First Trustees and NPA Superannuation Fund to break
"I had broken the other two with First Trustees where the super brilliant Ekure was the MD and NPA where the late man about town Henry Abebe was head
"But Shell was tough. You cdnt even enter their office talkless of breaking anything.
"So, i got Laolu's email and sent him a passionate mail telling him why he needed my services if he was going to make a mark at Shell.
"He replied and gave me an appointment and there started a beautiful friendship.
"I watched him grow. Saw him aquire NISL and go into the Fast Food business with his partners as they opened Buka Hut all over the place.
"He started supporting my plays and he will be calling me to ask if i wont come for sponsorship since his money was 'small'.
"Then i stopped hearing from him. Calls where not returned but i didn't mind since i could see that he was doing well.
"They had just opened a new outlet at keffi and i was proud of him and his people
"Then i went to eat Afang at the new Just Afang restaurant in Ikoyi beside his office and branched to ask him to join me.
"He wasn't in the office and still didnt take my calls so i left him since i didnt even knw the cost of the Afang bf i go and shoot myself
"So you can imagine my shock as i hear this story this morning. This last night o, Laolu jumped and left.
"Whatever has led to this, is really not worth it. But then again, people have different constitutions and mental aptitude
"This is why we must be kind to each other. Reach out, call people ask after their well being
"Much more importantly. If you have a problem, shout. Ask for help, seek advice. Dont be quiet shout.
"If Buhari with all the problem of this country on his head is still seating comfortably in Aso rock with tootpick in his mouth, why would you now with your own small problem come and jump
"This is really sad. Really really sad.
"Kai. May his soul rest in peace."