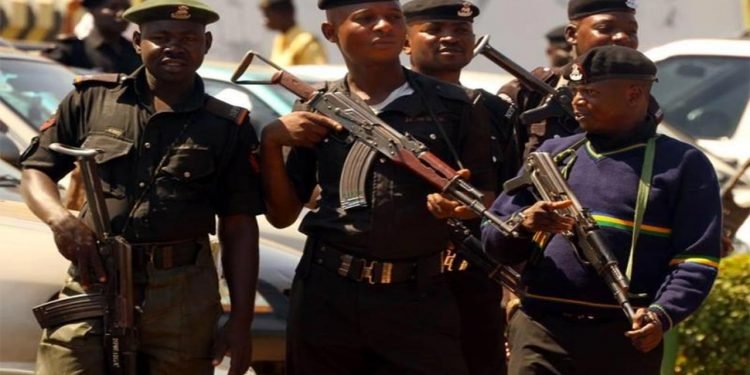 Suspected to be bandits have abducted 12 Assistant Superintendents of Police on their way to Zamfara from Borno State.
According to BBC Hausa, the police officers were on their way to Zamfara to conduct a special operation when they were abducted by the gunmen.

The incident occurred 12 days ago but only came to light on Tuesday.
Speaking with BBC Hausa, wife of one of the officers said that her husband had called and instructed her to sell his house in order to raise the ransom.
She added that she knows the families of the eight other abducted officers.
It was gathered that families of all the officers were working to raise N800,000 each for their rescue.
Commenting on the issue on Twitter, Bulama Bukarti, an analyst at the Tony Blair Institute for Global Change, London, wrote, "That officers were abducted together speaks volumes on the extremely scary situation developing in the North-West.
"If police officers in convoy could be abducted, what more for ordinary Nigerians with no arms, training or equipment? It's clear that we are playing with fire."
Edet Okon, spokesperson for Borno State Police Command, claimed that he has no knowledge of the incident.
Okon said, "I am not aware of any personnel from Borno command that has been kidnapped."
Speaking also, spokesperson for the Zamfara State Police Command, Muhammed Shehu, said, "Nothing related to this happened here, we are not aware of any adoption of policemen in Zamfara, nothing of such happened here."