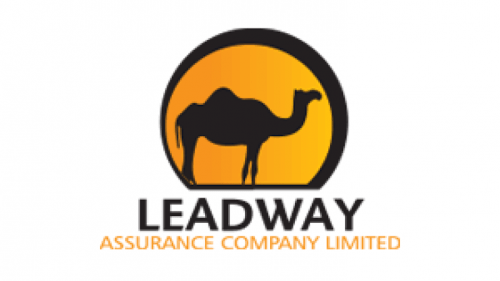 An Abuja-based man, Jolayemi Woleola has accused an insurance corporation, Leadway Assurance Company of fraud.
He described the attitude and disposition of the company to his insurance claim as appalling, disappointing, annoying and frustrating.
Jolayemi said Leadway Assurance Company came up with different excuses and outright lies to avoid the fulfilment of their obligation towards him.
The statement reads in part, "I entered into a vehicle insurance contract with Leadway covering my Mercedes Benz E 300 2017 model. The insured car was involved in an accident with a trailer on Kubwa express in Abuja on 23/07/2021.
"I presented my claim to Leadway after relevant documents like the police report were issued. The Leadway insurance has maliciously refused to reinstate me to the position I was in prior to the accident.
"Leadway has been coming up with excuses including outright lies to refuse the fulfilment of their obligation towards me.
"Leadway started from questioning the veracity of an accident which threatened my life to outright lies of claiming to visit the hospital where I was treated of bleeding and being told no patient was treated on that day to twisting outright glaring facts as to the value of the Vehicle prior to insuring same.
"They did not go to the hospital and they lied that they went there. When I went back to the hospital, I requested for CCTV footage of the said day that I came to the hospital, the hospital management asked me why and I showed them Leadway letter.
"The hospital said nobody came to their hospital and they said they don't even discuss their patients' medical reports or histories with third parties. They decided to issue a medical report to me which I sent to Leadway again.
"The company went as far as making false allegations against me just in a bid to unjustly refuse reinstating my vehicle back to the position it was before the accident.
"Even a demand that I want the vehicle fixed as opposed to being paid cash for the claim has been recalcitrantly treated by Leadway. I think it is pertinent to let the world know of the disposition of Leadway towards insurance claims as evidenced by my situation.
"The pertinent question is – with attitude such as displayed by Leadway, what is the hope for insurance and adequate/efficient service delivery in Nigeria."
"At a time when public perception of the concept of insurance as a financial tool of protection is low and Nigerian Government's effort to improve service delivery in the insurance sector and build confidence in the sector, the attitude and disposition of Leadway as a major player in that sector is appalling, disappointing, annoying and frustrating," he added.
But in a letter to Jolayemi Woleola from Leadway Assurance Company, which was dated September 10, 2021 and signed by Okanke Eze of Claims Department and E.0. Soje for Divisional Director, the company accused the policyholder of breaching the "policy terms and condition guiding the principles of insurance".
In the letter titled, 'Re: Our Claim No: AB21C000098PM Our Policy No: PM210002781 AB Accident Involving Mercedes Benz E 300 With Reg No. RBC 123 BL on 23/07/2021 Insured: JOLAYEMI WOLEOLA,' Leadway said it would only offer N3,769,941.56, which translates to N3,711,755.09 payment after deduction for "Less 1.75% contribution for betterment on replaced items".
It said among other things, "You disclosed to us that the vehicle was purchased in April, 2021 while the first servicing was done in Lagos before bringing it to Abuja. However, we discovered that the vehicle was sold via auction on 08/09/2020 with primary damage to front end, secondary damage right front and airbags not reinstalled. Being an accident vehicle, the maximum sum insured value is N7,250,000.00 as against the sum insured of N15million placed on same.

"You will agree that this is misrepresentation of facts and breach of utmost good faith which goes to the root of every insurance contract and make void of the contract from inception.
"Furthermore, we observed that an estimate of repairs of N13,443 ,982.77 from Mercedes Benz, Barbados was presented to us when you know fully well that you do not have maintenance records with them. You may refer to the maintenance garage clause in your policy which states that 'It is hereby declared and agreed that in the event of an accident involving the vehicle covered by this policy, the insured is restricted to obtaining estimate of repairs from maintenance garage engaged for regular maintenance activities or repairs for at least six (6) months prior to the incident or loss.'
"Meanwhile, we discovered that the repairs of the Mercedes Benz E 300 car was usually carried out at Dawab Auto repairs situated along Kubwa Express Abuja. Therefore, going to Barbados other than your usual repairing garage is a pointer that you want to make profit from insurance. This act is also against the principles of insurance as the purpose of insurance is to indemnify you by putting you to the position you were immediately prior to the loss."
In another letter to Jolayemi Woleola dated October 5, 2021 and signed by Okanke Eze of Claims Department and Onasanya Mustapha for Divisional Director, Leadway Assurance Company said, "We refer to your mail of 17th September, 2021 and letter dated 15th September, 2021 respectively in which you rejected our offer of N3,769,941.56 given to you without prejudice.
"However, we have gone through all the receipts and invoices you attached to your letter under reference and it further indicates that you concealed material facts about the vehicle before insuring same with us. The implication of concealing material facts ab initio qualifies for repudiation of the claim as this makes the contract void."
It insisted it would not improve its offer, saying, "In view of the above, we have graciously allowed the claim by giving you an offer rather than outright repudiation of the claim as such, we will not be able to improve on the settlement offer and urge you to execute the discharge voucher earlier sent to you to enable us conclude action on the claim and mark our file closed. We look forward to receiving from you shortly.
It further said, "Please be informed that you breached the principle of utmost good faith as you made underwriters believe that you just purchased the car in April 2021 and was yet to register it with Barbados before insuring with us.
"You told us the same thing on the first and second claims. You stated in your mail of June 9, 2021 and August 13, 2021 respectively that you just purchased the car in April 2021 and did the first servicing in Lagos before bringing the car to Abuja and service lasts for 6 months which makes you not to register with Barbados before the accident happened'.
You never mentioned to us that the car was an accident vehicle and you carried out repairs on it prior to insurance cover as evident in your mails under reference. This act is misleading as you already know that the accident vehicle you purchased via custom auction in September 2020 has a lot of issues ranging from key problems, airbags, and other internal issues that underwriters cannot see during the physical pre-loss inspection and this information was concealed.
"To further attest that you want to make profit from insurance, some of the items that are still required to fix the car now with the present damaged condition, the parts that were purchased at N50,000.00, you brought estimate from Barbados charging over N400,000.00 for same parts.
"The side mirror you replaced for N150,000.00, you want us to pay N736,215.00 and N286,693.00 for low arm that is sold for N80,000.00 at shop where you bought same before and you are aware the parts are still available. (Attach herewith is copy of estimate of repairs from Kris-Mekino Investment Co. Ltd. dated 23rd September 2021 confirming the same amount for those items). We have established from the various documents that you carried out massive repairs in Lagos with reasonable cost. It is important to note that the purpose of insurance is to indemnify you by putting you to the position you were immediately prior to the loss. The reason we gave you an offer that was adequate to reinstate the car back to its position before the purported accident."