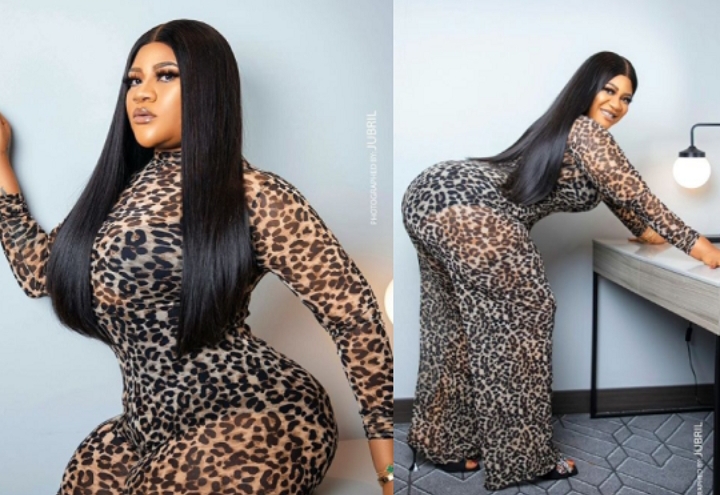 Actress Nkechi Blessing Sunday has expressed rapturous joy over the 'hijacked man' who was once snatched from his wife by another woman.
For NBS, no sweetness in this world could ever be compared to seeing a 'husband snatcher' being given a dose of her own medicine by another woman that comes suddenly to steal same man away.
She said: "Nothing sweet pass make you collect person husband make another person come collect am from you again. Ara Agbala snatcheee!!!"

As social media users remark on the post with some suggesting NBS' post was targeted at her colleague, Nuella Njubigbo, whose ex-hubby, Tchidi Chikere recently announced he had remarried, with this being his third marriage, Nkechi was pressed with the need to address the matter.
Under the comment section of her controversial post, the movie star said: "To all of you mentioning named on this post, nobody send Una message oo.. I can post whatever the fuk I want on my page. I don't owe anybody explanation. SHALLOM!"
Preceding Nkechi's post, Chikere's first and ex-wife, Sophia, also an actress with whom he shares 3 sons quite interestingly made a post on her Instagram page, congratulating him on his marriage.
She wrote: "Congratulations my G" accompanying the words with a wedding ring.
Next
Stay
The post which has continued to garner likes and comments with some stating she obviously wasn't the one responsible for her failed marriage with the film director.
While others predicted Chikere will yet unashamedly marry a fourth wife and many more others if he had to.