Penultimate Wednesday will remain indelible in the memory of the Erelu of Lagos, Princess Abiola Sherifat Dosunmu, as the day she was celebrated by the man she cherishes and adores. Her friend and former President Olusegun Aremu Obasanjo, treated her to a superlative post-70th birthday party at the Green Heritage Resort, Obasanjo Presidential Library Complex, Abeokuta, Ogun State.
The occasion was graced by close family members and friends of Erelu Dosunmu, who clocked 70 last July and had marked the event with a week-long activities, which climaxed with a party that had juju music maestro, King Sunny Ade, on the bandstand.
However, her 70th birthday celebration wouldn't have held any significance had Obasanjo not hosted a party in her honour. And while the invitation cards sent out to guests had indicated that the celebration was at the behest of Obasanjo and his wife, Bola, the latter was conspicuously absent at the party.

However, her absence did nothing to dim the gaiety of the party. The convivial atmosphere of the venue provided the much needed vista of fanfare for the high profile guests to mingle and connect.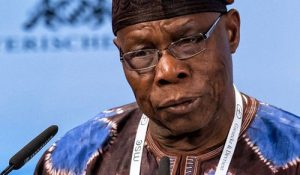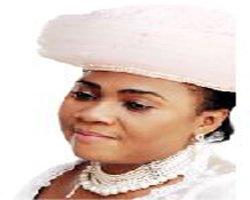 Obasanjo and Dosunmu are as close. Their friendship was sealed many years ago during Erelu Dosunmu's marriage to the late Ambassador Deinde Fernandez, her second husband, having previously been married to Major Tunde Elegbede, the father of her two eldest children, but the marriage ended with Elegbede's death.
Ambassador Fernandez, who died in 2016, was married to Erelu Dosunmu for more than 20 years, and the union produced a daughter, Antoinette Oyinkansola Fernandez. Their marriage, though tumultuous in nature, was a well celebrated affair in the Lagos social firmament over a decade ago, The relationship took more downward slope when Ambassador Fernandez publicly requested that Erelu Dosunmu should drop his name. Consequently, the Lagos princess returned to her maiden name, Dosunmu