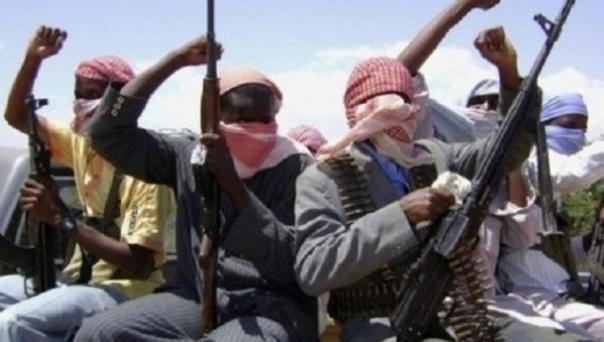 A kidnapped son of a popular Film producer and former member of Indigenous Movie Makers Association of Nigeria IMMAN Mr Ayo Razaq Ojolowo his son has been released by the kidnappers believe to be Fulani herdsmen after undisclosed amount of money Was paid by the family.
It was gathered  that the boy a 25 years old graduate of University of Ilorin Kwara State, Abdullahi  Olatunji Ojolowo was kidnapped last year November 27th in Ilorin during an armed robbery/kidnapping attack by some Fulani herdsmen,according to a family source the boy spent nearly 3 weeks in their den before the family rally round to sell the only house owned by his father Ayo Ojolowo who now based in Germany in order to secure Tunji release because effort to raise the ransom was unsuccessful by the family.
Our correspondent learnt that the young boy was in the company of his friends when the incident happened. While his friend was able to escape, luck was not on the side of the younger Ojolowo and he was taken by the fierce looking armed Fulani herdsmen.
According to the eyes witness whos Tunji's friend that escaped the unslaught narrate to our correspondent that they both took to their heel when they discovered the motive of their assailant who shot sproradically to the air we all ran for our dear life but the younger Ojolowo slipped and he was caught up by the armed men.Some days later, his abductor called and demanded for a ransom of 10 million Naira with the wsrning not to report to police authority or else the boy will get killed
A rescue team was raised by the family but to no avail then they resulted in selling the father's house in Ota ogun state and the boy was subsequently released after undisclosed amount was paid to the kidnappers
According to a family member they have to seek the concept of his father before selling the house.Ayo Ojolowo's younger brother brother Alhaji Tunde Ojolowo thanked everyone for their prayers and support. He said they sold the house to a popular Motor dealer Mr.Kinsley Adebayo of "Kinsley Motors" based in Ota Ogun Stste.
It will be recall that Ayo Ojolowo of Embassy Films the producer of "ILU AWON AGBA"a yoruba film left Nigeria in 2018 with his wife and 3 of his children after the Badoo cultism attacked on his family effort to reach Ayo Ojolowo on phone by our correspondent  proved abortive and message sent to his social Media handle was unattended to.
In recent times the criminal activities of fulani herdsmen in south-west Nigeria has risen once again to alarming levels as kidnapping and killing are on the high side.