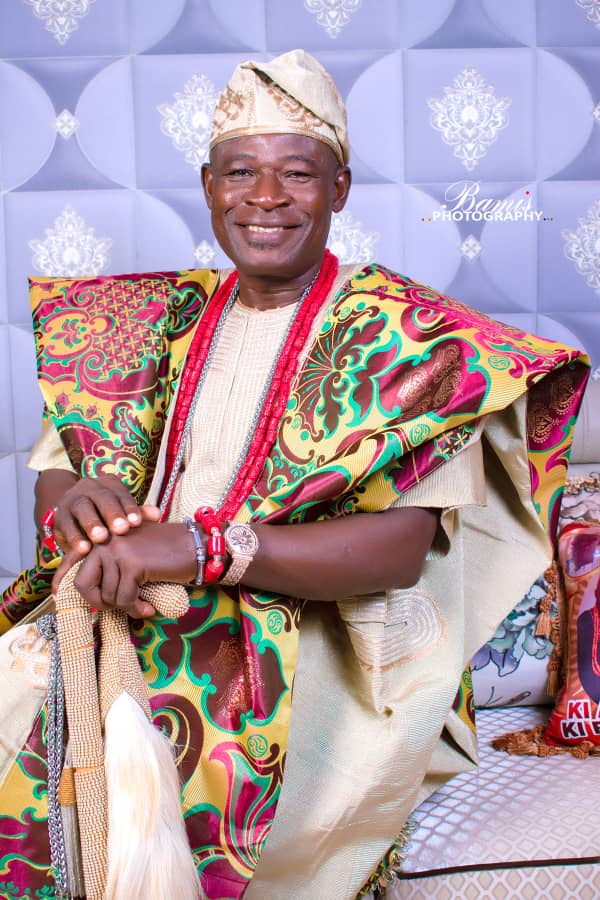 Johnson onifade Abeokuta
A prominent Traditional ruler in Ogun central senatorial district of ogun state His Royal majesty Oba kayode kusoro has declared that The location of the proposed Airport at WASINMI town would boost commercial activities in Iga Olowu and its environs .
    According to oba kayode Adio kusoro the oluaga of Iga Olowo land the proposed Airport at WASINMI has inreased the attraction of bussines entrepreneurs in the area while it has also created job opportunity for the youths.
The Royal father stated this while addresing a world press conference to usher the 10th year anniversary of his coronation as the Oluaga of Aga olowo land.
 The elated Ona kusoro declared that his domain Aga olowo ha witnessed a tremendous growth add development compared with what was on ground when he ascended the throne of his forefthers a decade ago.
  "Aga olowo land of 10 years ago has witnessed some noticeable changes and i have no doubt in my mind that the changes are more to come  for example we have moved up from corronet oba to become a member of the state traditional council ""
   Highlighting the achievements of his reign so far,oba kusoro said that a benefiting office has been provided for all the security agencies posted to the town,construction of a secondary school to be  commissioned during the week long anniversary celebrations ,,a teachers house to boost the morale of the teachers posted to Aga olowo.
 oba kusoro seized the opportunity to appeal to Indigens of Aga olowo home and abroad to come and join in the developmental process of this fast growing town.
Speaking further the royal faher commended the giant steps taken by Dangote Group in support of the development of Aga olowo through the job creation and the establishment of 500 hecters of land for rice plantation that would create job security for the youths.
Oba kusoro while commending the fatherly role of his royal najesty Oba Aremu Gbadebo the Alake of Egbaland ,he gave kudos to the Prince Dapo Abiodun the Governor of ogun state for his silent but progressive achievements in the state.