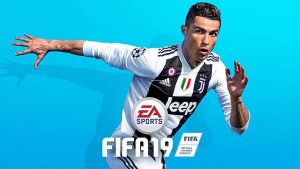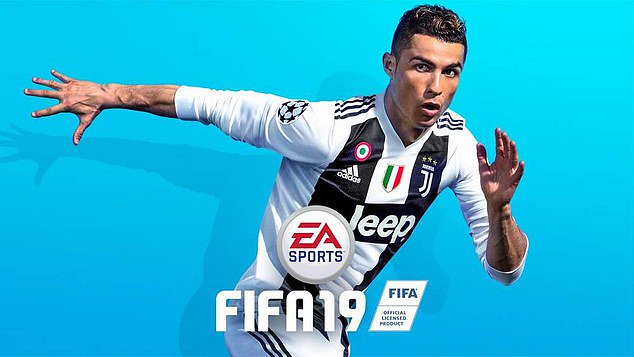 Die-hard followers of the latest version of FIFA game have finally be spared the agony of waiting as the list was released Wednesday with Cristiano Ronaldo leading the pack.
After a week involving an excruciating countdown of the top 100 stars, the cream of the crop have finally emerged, with a number of familiar faces.
In fact, the three top players are exactly the same as last year, with Neymar rated the third best player on the game, behind former team-mate Leo Messi and cover star Cristiano Ronaldo top of the pile.
Behind them, Luka Modric, who helped Real Madrid to the Champions League and led Croatia to the World Cup final this summer, is recognised as one of the top stars with his fourth place, while Kevin De Bruyne is the top-rated Premier League star.

Eden Hazard sits just behind his top-flight rival in sixth, while Sergio Ramos is the best rated defender on the game.
Luis Suarez, who was fourth last season, drops down to eighth, while David De Gea is the top-rated keeper – the Manchester United shot-stopper rated ninth overall.
Toni Kroos rounds up the top 10, and is the third Real Madrid player in the star-studded line-up.
While a lot of the players have been awarded the same ratings, the players can be distinguished by more specific ratings for certain attributes.
Neymar pips Hazard in the pace rating with 92, while Messi has been crowned the best dribbler in the top 10 and Ronaldo boats the best shooting stat.
Only Robert Lewandowski, Manuel Neuer and Gonzalo Higuain have dropped out and been replaced from the top 10 in last year's game.
The newest edition of FIFA19 video game will be available to buy and download across multiple platforms from September 28.
FIFA 19 TOP 10 STARS
Cristiano Ronaldo – 94
Lionel Messi – 94
Neymar – 92
Luka Modric – 91
Kevin De Bruyne – 91
Eden Hazard – 91
Sergio Ramos – 91
Luis Suarez – 91
David De Gea – 91
Toni Kroos – 90