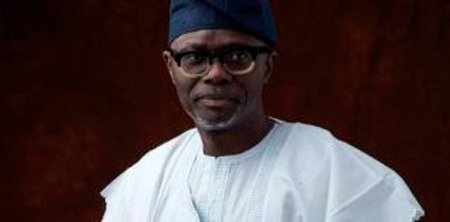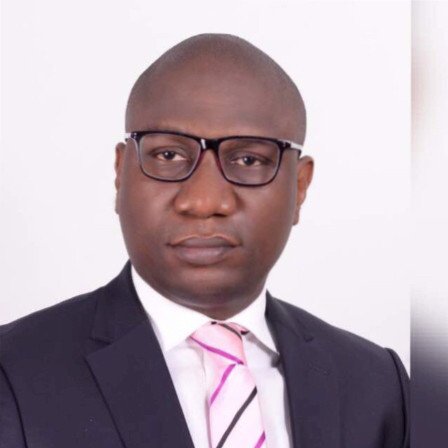 Sanwo-Olu appoints top PR strategist, Segun Fafore as executive assistant on new media
Lagos State governor, Babajide Sanwo-Olu, on Thursday appointed Mr. Olusegun Michael Fafore as executive assistant on New Media and Public Relations.
Fafore, before now was the consultant-in-chief of Reputation Plus Limited, the company he floated few years ago after a career full of achievements with tireless dedication with NestOil Limited.
A versatile communications professional with expertise in public affairs, issues and crisis communications, public relations and stakeholder engagement, Fafore is a wordsmith defined by the penchant for creating narratives for brands and institutions. Over the years, he had assisted leading brands and institutions in Nigeria tell their stories, and created alluring personae for notable Nigerians.
He also specialises in Corporate PR, Financial PR, Media Relations, Stakeholders Management, Communication and Campaign Planning, Crisis communications and Content Development. As a highly resourceful PR practitioner, he has contributed immensely to the growth of many of these organisations he had worked for.
With his natural smile dimpled face, Segun has advised notable Nigerians in public and private sectors, and contributed to nurturing of some Nigeria's leading brands and institutions to global admiration with his clinical approach to campaign execution.

At Nestoil, Fafore led the company's external communications and stakeholders' engagement initiatives. He developed strategic plans for the Corporate Communications Department to facilitate the achievement of organizational goals. He also guided corporate communication team members towards successful execution of integrated communications and corporate social responsibility agenda. Aside this, Fafore supervised the research, development and implementation of a communication strategy, standards and practices organisational-wide that elicited as well as promoted the ethos of the organisation.
He also analyzed stakeholder research findings as part of developing a compelling vision for the Corporate Communications Department. He established a knowledge management system to facilitate continuity at each level of the Corporate Communications Department.
Before joining Nestoil, Fafore was Head, Public Affairs at Access Bank where he spent 10 years of his professional communications career, which began after earning a B. A. (Hons) Second Class Upper degree in English, from Obafemi Awolowo University.
While at Access Bank, he was an integral member of the industry-defining communications team that managed the bank's capital-raising exercises in 2004 and 2007, and played significant role in cultivating and nurturing the bank's relationship with the media, through professionalism and ingenuity. He was also instrumental to the design and implementation of the bank's pan-African communication strategy, implemented across the bank's locations and helped in managing the bank's M&A communications as well as its only leadership succession communications so far.
Fafore is an alumnus of Obafemi Awolowo University, where he obtained his B.A. (Hons) English with second class upper division from 1994 –1999. He also attended Rutgers Business School (2015 – 2015) 'Mini MBA' in the Field of Social Media Marketing. He was also at University of Leeds (2014 to 2015) where he bagged Masters of Arts (M.A) in the field of Corporate Communications and Public Relations. He also had diploma in Public Relations and graduated with distinction from 2010 to 2011 (Chartered Institute of Public Relations).