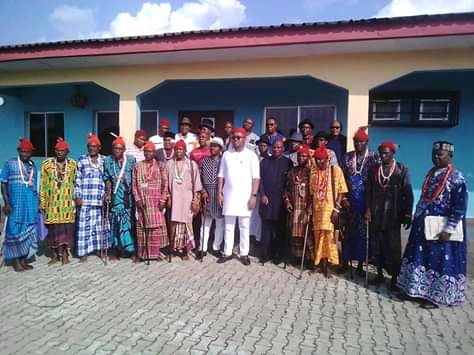 In the 13 wards of Ikwerre local Government Area of Rivers State. The people can now beat their chest to thank God for using the Chief Executive Chairman of Ikwerre LGA, Hon. Engr. Samuel Nwanosike for bringing everybody together in unity.

Elele community in Ikwerre LGA where in deep problem of chieftaincy affairs. When the Eze and the Oha-in council of Elele community could not resolve their chieftaincy matters, they ran to the Ikwerre local government chief executive, Hon. Samuel Nwanosike to save the situation. The chief executive, Hon. Engr. Nwanosike with God's wisdom of governance in him tackled the problem to bring everybody together. And peace have so far returned among the Eze and the Oha-in council of the said community hence, everybody has known his position in the chieftaincy house in Elele.
Therefore, with the good governance that have engulfed Ikwerre local government since the inception of Hon. Engr. Samuel Nwanosike as the council chairman, he deserves a second tenure as the council boss to further his good governance to the people of Ikwerre local government.
Comrd. Anayo Akubueze for the Community.