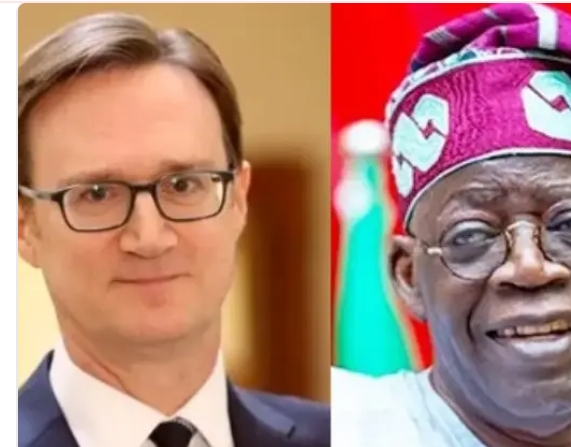 The British High Commissioner to Nigeria, Richard Montgomery says the economic reforms instituted by President Bola Tinubu are capable of attracting investors from the United Kingdom to Nigeria.
Montgomery said this while speaking with State House correspondents after a closed-door meeting with Vice President Kashim Shettima, at the Presidential Villa, Abuja on Wednesday.
The British diplomat said he addressed British ministers about the removal of fuel subsidy among other economic reforms embarked on by Tinubu, adding that these will make think of Nigeria as an investment destination.
He revealed that his discussions with Shettima highlighted the current policy direction of the Tinubu administration, which, he said, is being warmly received by UK investors.

"As I discussed with His Excellency, the big economic decisions being taken by this government are really important and are being noticed around the world: the removal of subsidy, the exchange rate reform, all of that create a much better investment environment," Montgomery said.
"I was in London last week; I was briefing my ministers, but I was also talking to British business in finance, banking and investment sectors. They are all responding very positively to these first decisions."
He further said that the discussions also featured areas of assistance by the British government to cushion the effects of the discontinuance of petroleum subsidy, which has spelt "tough times" for Nigerians.
He said, "We know that there are tough times that are going on at the moment, inflation and unemployment.
"The vice president and I also touched on some of the measures that might be possible to cushion the blow of some of these economic pressures.
"But I think the big issue is that these reforms help put Nigeria on a higher growth path; they will attract more investments and the United Kingdom and the city of London see Nigeria as a big opportunity going forward. I will be doing my part to try to boost those, enhance trade and investment."