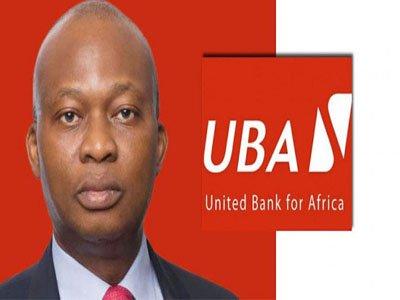 United Capital Plc, a leading financial services group just launched its new, improved online investment platform, InvestNow. The company, which prides itself in being innovative and customer-centric rolled out this platform as part of its retail strategy and unwavering commitment to excellent service experience.
The platform was first released in 2014 as a securities trading platform but has gone through series of upgrades and improvements. Some of the new, unique products and features include the direct debit functionality which helps make saving and investment easy for the customer by allowing for direct transfer from the customer's bank account to their investment account; the online wills, which allows users to create a will online; and zero account balance which allows customers to open an account without funding their account. In addition to these unique features, the Group also launched a mobile app which will make investing even much easier and more accessible for the user.

According to the Group Chief Executive Officer, Mr. Peter Ashade who talked to newsmen at the event launch which held in the Group's Lagos office, "We are extremely excited about this new upgrade. We are always thinking about how to make the customer experience better and InvestNow.ng really speaks to that. Our customers can now invest in our different products on the platform either through the website or with the App. You can buy mutual funds online, trade on the equities market, set up a trust and even write a will."
Speaking further about the portal, the Group Chief Information Officer, Mr. Joseph Onyema also stressed that the various investment products are consolidated on the portal for ease. According to him, "A big selling point for us is that everything can be done with a single app. You don't have to download several apps just to trade on the Stock Exchange, to buy mutual funds or to create a will. With InvestNow.Ng, you can have all your investments at a single point".
United Capital is committed to consistently creating value for its stakeholders and has expressed hopes that the new, improved platform will help drive financial inclusion by ensuring that more people have finance and investment solutions at their fingertips.
United Capital is an integrated financial services group operating in four core business areas: Investment Banking; Asset Management; Trustee Services; and Securities Brokerage Services.
Joseph Onyema – Group Chief Information Officer