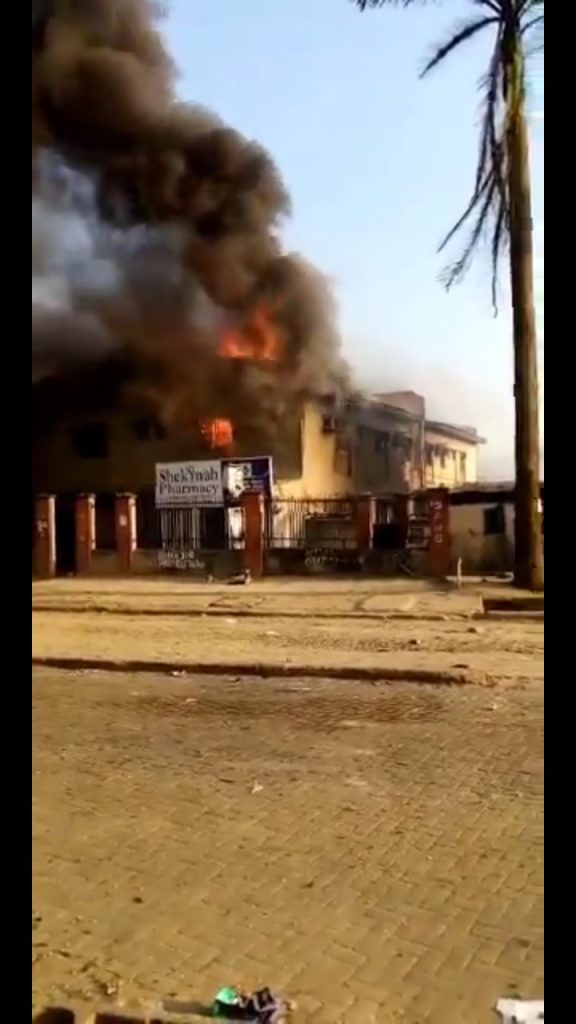 The crisis that broke out around Fagba on Tuesday following the ENDSARS protest that turned to violence between the Yorubas and Hausas has been brought under control, and peace meeting has been held between the two factions.
Newsthumb gathered that not less that 20 people have lost their lives and several properties worth millions of Naira have been destroyed. The injured individuals have all been taken to Ayodele Hospital and also General Hospital for treatment.

One of the residents, Mr Robinson confirmed the incident to us and even said this is not the first time that the Yorubas and Hausas within the Fagba Abattoir axis in Ifako Ijaiye/Ojokoro local government Lagos have had situations like this.
He said they always encounter situations like this because of the hoodlums that occupy the railway area in Fagba who always fight with residents and burgle their shops all the time.
He appealed to the Lagos State Government to take actions so that this situation would not occur again.