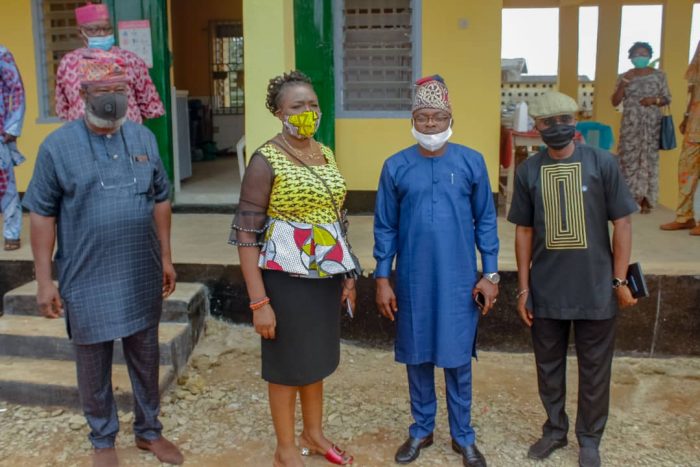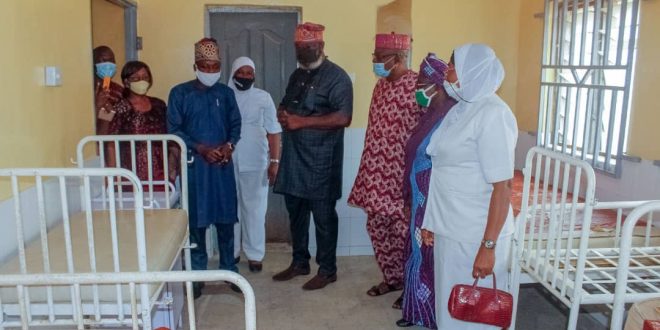 Ipara Remo (ICDA) in a bid to deliver good humanitarian services to its communities, and make Ipara dwellers felt the impact of development, the Ipara Community Development Association, (ICDA), has renovated the Primary Health Centre, Ipara in Remo North LG of Ogun State, and equipped it with Personal Protective Equipment (PPE), Birthing Overalls, Solar System/Baterries, Hand Sanitisers, Noseguards, Handgloves and decent accommodation for the medical staff, working at the Health Centre.

Akinyera Busola, Information Officer, Remo North LG, Isara, The Chairman, Ipara Community Development Association, (ICDA), Prince Wole Sowole, while handing over the renovated structure, decent accommodation and medical equipment/items to the Chairman, Remo North Local Government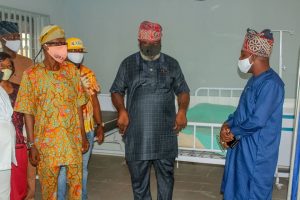 Transition Committee, Hon. Michael Abiodun Somoye, appreciated all the members of the ICDA, for their moral and financial supports, towards achieving the goals that were set for the realization/success of the Association health intervention programs.
He therefore thanked the Local Government for the opportunity and approval, given to the CDA, to renovate the health Centre.
Hon. Somoye, in his response, expressed the profound gratitude and appreciation of Remo North LG to the ICDA, for considering the healthcare of the people, living in the Community, a priority.
He, therefore, applauded the Chairman of the ICDA, Prince Wole Sowole, for the good initiative and giant stride, advising all the people, in the LG 
area, to always adhere strictly to the preventive measures against COVID-19 menaces by staying safe. .
In the same vein, the founder of Remo Growth and Development Foundation, Princess Yemisi Oluwole, after appreciating the efforts of the Local Government and members of ICDA in grassroots development, later introduced Remo Growth and Development Foundation to all the people, at the event, encouraging them to support the Foundation, for the needed human capital development of the people, at the community level.