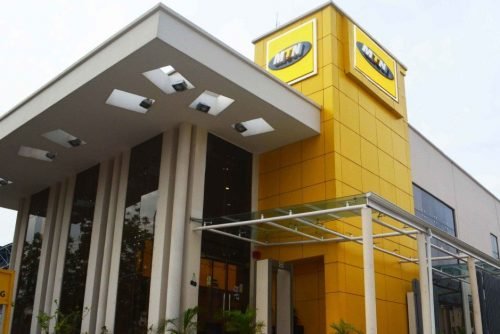 The Nigerian Communications Commission has confirmed that MTN Nigeria and Mafab Communications Limited have paid $273.6m each for the Fifth Generation spectrum licence.
The Executive Vice Chairman of the NCC, Umar Danbatta, officially confirmed the payment status on Thursday, as the deadline set for the two winners of the spectrum auction elapsed.
This is according to a press statement issued by the Commission on Thursday, titled '3.5GHz Spectrum: MTN, Mafab Pay for Licences'.

It read in part, "Provisional winners of the 3.5 Gigahertz spectrum licence, MTN Communications Nigeria Plc and Mafab Communications Limited, have made their full payment of $273.6m each for the 5G Spectrum license to the Nigerian Communications Commission."
Danbatta was quoted as saying, "I wish to officially announce that NCC has received and confirmed payments from MTN and Mafab for their acquisition of 1 slot of 100Mhz each in the 3.5Ghz spectrum auction, which was successfully conducted by the Commission on December 13, 2021. They both met the deadline of February 24, 2022, as set by the Commission.
5G will increase network operators' costs, says Huawei
"Arising from this and on behalf of the Minister of Communications and Digital Economy, the Board and Management of the NCC, I wish to congratulate the MTN and Mafab for this feat, as we look forward to accomplishing other deployment timelines in the 5G deployment roadmap, as articulated in the National Policy on 5G Networks for Nigeria's Digital Economy."
Aside from the $273.6m payment, MTN paid an extra $15.9m for the preferred Lot 1 (3500-3600 Megahertz-MHz) in the 3.5Ghz spectrum, while, Mafab Communications settled with Lot 2 (3700-3800Mhz) at no extra cost.