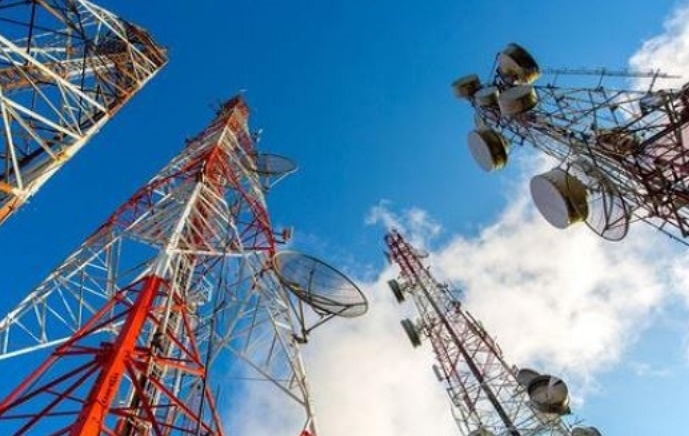 Telecom operators have accused big deposit money banks (DMBs) of owing the huge percentage of the N120 billion debts that arose from the use of Unstructured Supplementary Service Data (USSD). They also accused the big DMBs of intransigence in paying the debt.
Acting under the aegis of Association of Licensed Telecoms Companies of Nigeria (ALTON), the operators also said they were yet to feel the impact of the intervention of the Central Bank of Nigeria (CBN) Governor Godwin Emefiele in resolving the impasse as it has not translated to the payment of the debt by the big banks.
UUSD is a Global System for Mobile Communications (GSM) protocol that is used to send text messages. USSD is similar to Short Message Service (SMS); it uses codes made up of the characters that are available on a mobile phone.
Chairman of ALTON, Gbenga Adebayo, in a telephone interview, said the smaller operators have been responsive and alive to their corporate responsibilities by paying their debts to the operators, adding that the same story could not be told of the big banks that have refused to defray their debts.
According to him, the impact of the debt burden is huge because of the caliber of banks owing.

Adebayo said the CBN governor's intervention has not resulted into the payment of the debt, meaning such an intervention remained useless at best, adding that the process of final disconnection has started.
He said: "We are now commencing the implementation of the terms of the agreement by sending them notice which will expire after the notice depending on the agreement and once the service notice expires, we will begin to withdraw the service. I must say that some banks are paying. Unfortunately the ones that are not paying are the big banks debtors. I don't want to mention their names. They are the big ones and that is why it has such a huge impact on the industry. So the smaller ones that are not owing much are paying; some were paying before, we don't know what happened and they stopped paying, allowing the debts to pile up."
He said initially when the notice was served, the DMBs agreed but only to turn around to talk about the billing system. He asked rhetorically: "How can billing be the problem after the service has been provided?"
On the CBN's intervention, he said: "We will begin to see the intervention when the DMBs start paying. We don't know what intervention they are doing with the banking system but we will see the impact when we start seeing money being paid by the DMBs. So far, we have not seen anything. We are a highly responsible corporate organisation. We are not going to yank off the plug without following due process; all we are doing now is to enforce the terms of the commercial agreement and when the day comes when the notice will expire, we will rightly disconnect."