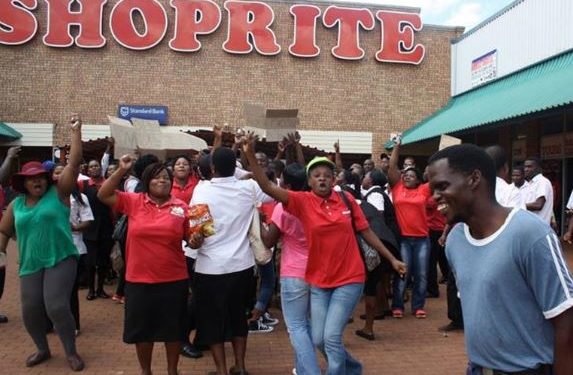 – Shutdown Shoprite, MTN businesses – Osinbajo, Ramaphosa condemn violence – .Stray bullet kills man as police stop attempted arson
South African businesses in Nigeria on Tuesday bore the brunt of the ongoing Xenophobic attacks of Nigerians in South African.
Angry youths in their hundreds in major cities such as Lagos, Uyo and Ibadan stormed Shoprite and MTN offices disrupting their activities and destroying facilities.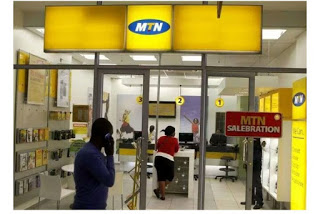 In Uyo, an MTN office had its glass doors and windows shattered, while attempts by protesters to burn down one of their offices in Lagos was foiled by security operatives.

Footage of South Africans killing blacks in most gruesome manners and burning their businesses had surfaced online provoking other Africans across the world.
The attack on South African businesses in the country followed tales by Nigerians in that country whose legitimate businesses were razed and their homes vandalised by the savages claiming to be after blacks committing crimes in their country.
The worrisome video of a young man set ablaze, being hit with planks and sniffed by a dog in the full glare of Police officers who could not hide their pleasure and support of the cruelty, as well as the justification of the barbaric acts by Deputy Police Chief Bongani Mkongi on grounds that foreigners hsve dominated the country further fuelled the angst of Nigerians who vowed to vent their anger on South African businesses.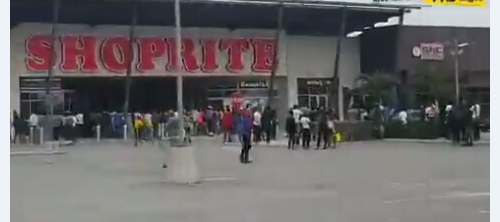 In no time, groups converged at different locations and moved to MTN, Shoprite and other business interests of South Africa in Nigeria.
Businesses at Shoprite outlets in Osapa London, Lekki, Sangotedo in Ajah, Alausa, Ikeja were said to have been grounded as protesters specifically ordered all customers inside the outlets to vacate.