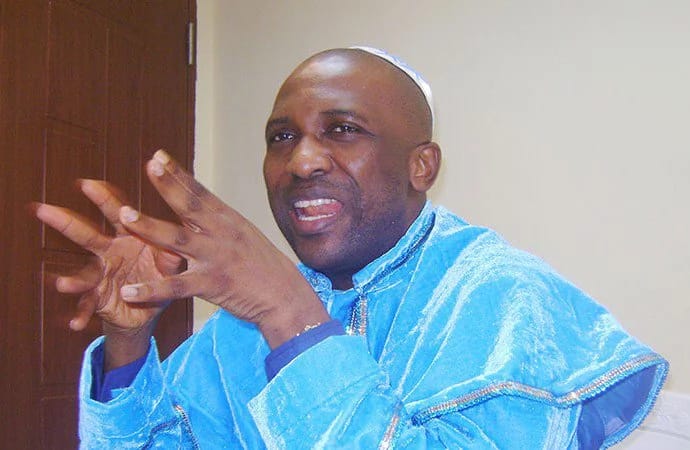 Popular Nigerian prophet, Primate Elijah Babatunde Ayodele, has announced that the days of Abubakar Shekau, leader of the dreaded Islamist group, Boko Haram, are numbered. Ayodele, in a release on Friday, 21st of February, 2020, said Shekau would be arrested 'soon' by the Nigerian soldiers, and paraded.
The cleric, who is famous and respected for prophesying accurately on national and international issues, had earlier released a number of divine messages which have come to pass.
Reeling out his latest prophecy on Boko Haram, the founder of INRI Evangelical Spiritual Church, Oke-Afa, Ejigbo, Lagos, however, warned that Shekau's arrest would be made possible by a new set of security leadership, warning that Nigeria's President Muhammadu Buhari must show that he has the interest of the fighting soldiers at heart by replacing the present Service Chiefs with new security helmsmen.
"Shekau, the leader of Boko Haram, will be arrested. But that is after Buhari must have sacked the service chiefs. Except he is not interested in the welfare of soldiers. And except he knows something about Boko Haram's activities," Ayodele said.
Further, the prophet stated that God told him Shekau was alive, but would only be arrested immediately after the current service chiefs are removed from office. "If Buhari does not do this which has been commanded by God, his government would not have peace," he warned.
Likewise, twice in February, 2020, precisely Tuesday 4th and Sunday 9th, the 'God's Oracle' as Ayodele is fondly addressed, warned of the spread of new deadly viruses including Lassa Fever and Coronavirus. "I see the spread of Lassa Fever and Coronavirus happening in Nigeria. It shall not be your portion," he declared at both services.​
On February 26, Primate Ayodele also urged Nigerians to pray to avert Boko Haram attack in Lagos State and in some hospitals in Nigeria. He warned that Lagos State transport union leader, MC Oluomo, "must be very prayerful to avert death," stating that the Union he leads, NURTW, would face more crises.
Ayodele, who is the only Nigerian prophet that foresaw and warned about the murder of an Aso Villa female staff, called for prayer against "an accident that may claim the life of a sitting Nigerian governor."