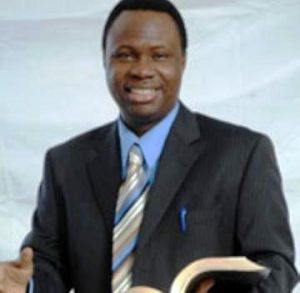 The Lagos High Court sitting in Ikeja will on Thursday hear the police's application seeking the dismissal of N4million damages claim filed by Prophet Samson Ayorinde of the World Evangelism Church, Ojota, Lagos.
The claimants – Ayorinde, Registered Trustees of World Evangelism Incorporated and Reverend Harold Chinoyerem – filed the suit marked D/6724MFHR/2018, before Justice A.A Adesanya through their counsel, Emmanuel B. Benjamin.

The defendants are – Oludare Aturamu, Mrs. Kemi Adesanya, Smart Link Property Services, Lagos Commissioner of Police, State Criminal Intelligence and Investigation Department (SCIID) Panti, Lagos, Officer-in-Charge of Assistant Commissioner Section and a Superintendent of Police, Alhaji Aminu, of SCIID, Panti.
The claimants are demanding an order restraining the police from publishing their names "in any police bulletin or any medium for the purpose of declaring them wanted" or unlawfully detaining them at the instance of a firm, Smart Link Property Services.
They also asked the court to, among others, order the police to pay them N4 million as compensation for breach of their fundamental rights.
But the police, in a motion filed by its counsel, Samsideen Adebesin, prayed the court to dismiss the suit "with substantive and punitive cost."
Adebesin alleged that the suit was a ploy to prevent the police from investigating a N118 million dud cheque complaint.