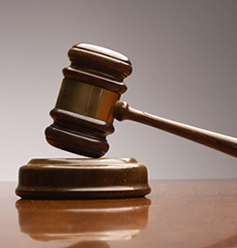 By Lucky Ogbebor
Edo State House of Assembly has extended the suspension slammed on the former speaker of the House Rt. Hon. Elizabeth Ativie who was earlier placed on suspension by the House for her refusal to return all the official vehicles attached to the office of the speaker of the House.
The extension followed the consideration of the interim report submitted by the committee set up by house to investigate the misdemeanor of the former speaker.
Rt. Hon. Ativie who was the House Speaker, last year swooped position with  her deputy following her party, the All Progressives Congress decision to balance the political tripod of the three senatorial districts of the state.

But even as the deputy speaker, Mrs. Ativie held on the official vehicles attached to the office of Mr. Speaker. It was in that situation that that House leadership was toppled by the present House leaders.
The current leadership on assuming the mantle of House leadership directed her to return the speaker's official vehicles.
She initially refused to comply with the directive but following her suspension from office and strong political pressures mounted on her by politicians, particularly from those in her constituency, Uhunwode local government area, she returned three vehicles and continued to keep one for herself.
But the house insisted on getting back all the vehicles and thus refused to recall her ever since.
The house speaker, Rt. Hon. Kabiru Adjoto, said as lawmakers they should be seen to be protecting the law which they make. The house then took a voice to extend Hon. Mrs. Ativie suspension for another three months