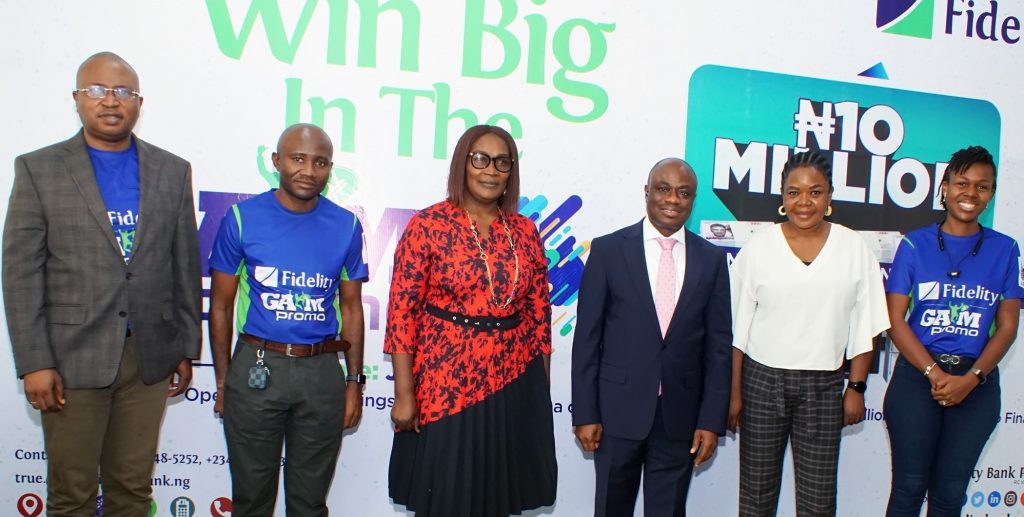 Just this evening Fidelity Bank Plc conducted the 6th/Final draw of the Get Alert in Millions (GAIM 4) Season 4 Savings promo where a total cash wins of N39m was given to 15 customers including 18 consolation prizes of TV sets, fridges, and generators. The cash prizes were in the categories of N10m grand Prize, N3m, N2m and N1m.
The highlight of the event was the emergence of Sunday Okeke of Matori Branch Lagos and​ Justine Nwaozor of Suleja Branch, Niger State as the Star Prize winners of N10m Naira each.
The winners emerged through a randomized and transparent process that was witnessed by representatives of National Lottery Commission and Federal Competition and Consumer Protection Commission.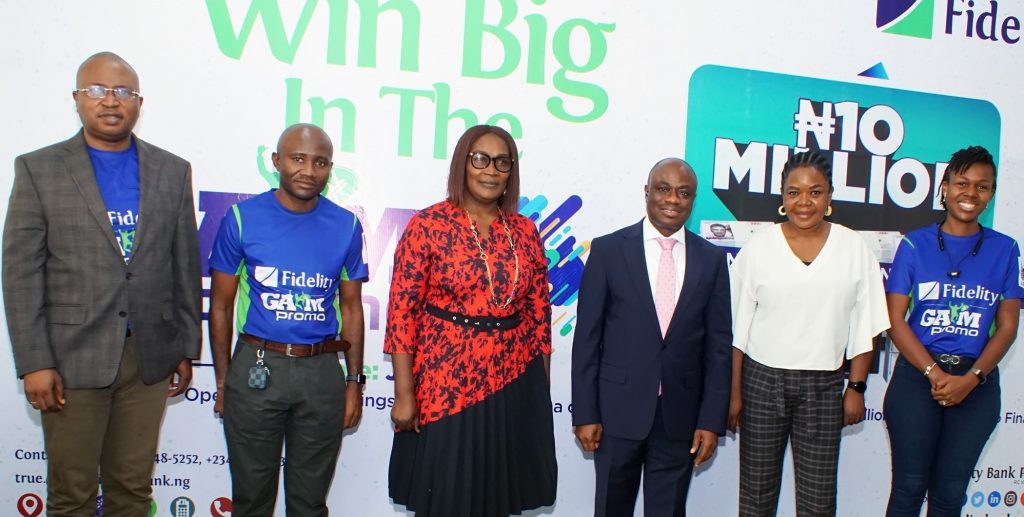 L-R: Divisional Head, Product Development, Fidelity Bank Plc, Richard Madiebo; Head, Savings Group, Fidelity Bank Plc, Ukpai Ibe; Representative, Federal Competition & Consumer Protection Commission, Susie Onwuka; Executive Director, Lagos &SouthWest, Fidelity Bank Plc, Dr. Ken Opara, Representative, National Lottery Commission; and Divisional Head, Digital Marketing, Fidelity Bank Plc, Ose Osundeko at the 6th / Final Draw of GAIM Season 4 promo where two customers emerged star prize winners of N10m each in Lagos….Thursday