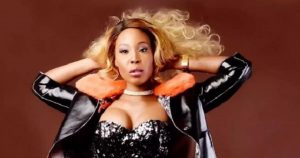 A  30-year-old lady has killed herself by dousing herself with petrol after her uncle asked her to allow him to finish work before helping her to print questions on visa-qualifying examination she wanted to write.
Gurpreet Kaur was the niece of Harcharanjit Matharu and his wife, in whose mansion her burning body was discovered in the garden.
According to a statement read to the inquest, the Senior Coroner for Buckinghamshire, Crispin Butler, narrated the sequence of events that led to the death of the lady.
The statement read; "Two weeks before her death, Gurpreet was told by the Home Office that she needed to pass an English test to get her visa. She was looking at applying to university.

"She told me at about 11am that she had been studying and was taking a break.
"Just after 4pm, she came in and asked if I could print off some English tests for her.
"They totalled about 50 or 60 pages; so, I told her I would do it later when I had finished work.
"I was on the phone in the afternoon and had my headphones on. My wife, Baldev Matharu, came back from the shops at around 4:45 pm. I called for Gurpreet to get the door, but she did not respond.
"I went to let my wife in. About five minutes later, my wife called out to me about burning in the garden. She could see smouldering.
"I ran to the garage to get to the garden but I could not find the key for the door; I later found it outside.
"I saw the remnants of a small fire near to the shed at the bottom of the garden. I went out of the patio door and then I went to the shed and found Gurpreet.
"I called Baldev to get me a phone and a blanket and I called 999. When the paramedics got there, they told me Gurpreet was dead."
Mrs. Matharu, who attended the inquest in Beaconsfield, and her husband said their niece had previously shown no sign of depression or self-harm.