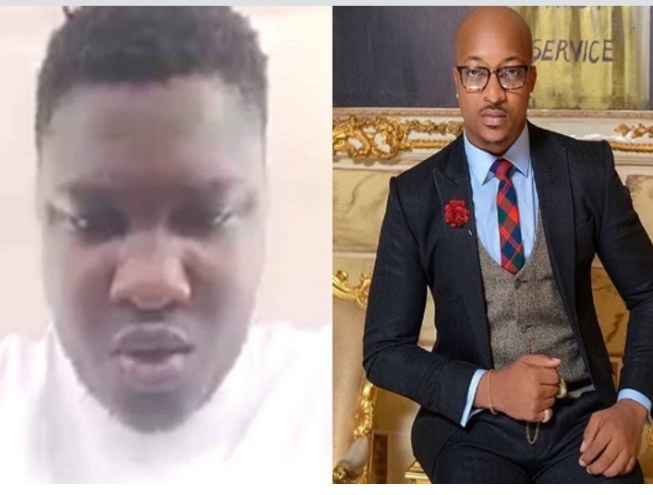 Kelvin Enofe, who impersonated actor, IK Ogbonna has been arrested by the police.
Enofe, a 23-year-old, was clamped down after he scammed an American woman of over $70,000.
IK Ogbonna disclosed the details about his impersonator on his Instagram page, warning other fraudsters to desist the act.
The film star also cautioned he would never ask money from anyone on the internet while thing them to report any suspected person(s) to him via his verified social media handles.
He further lauded the private investigators and police force for executing a great job.

"This is to inform the general public once again to be wary of all those who are using my name and image on social media to defraud unsuspecting innocent women in love relationship scam", he wrote.
"One of such is the recent case of one Kelvin Enofe, a 23 years old boy who duped an American woman of over 70 thousand US dollars, but as God would have it, some private investigators came to the rescue of the lady by revealing the true identity of Kelvin Enofe.
"Consequent upon the said investigation, the Nigerian police went for Kelvin Enofe's arrest, investigated the matter, and he is currently standing trial at the Igbosere Magistrate Court in Lagos Nigeria.
"I do this again today to let the general public know that there are a lot more of other persons claiming to be IK Ogbonna on the Internet.
"I will never ask for a monetary favour from anyone on the Internet and if you see such on social media, please report such person or persons to me on my verified social media handle.
"Great job from Spaurell Private Investigators Ltd and the Nig police."