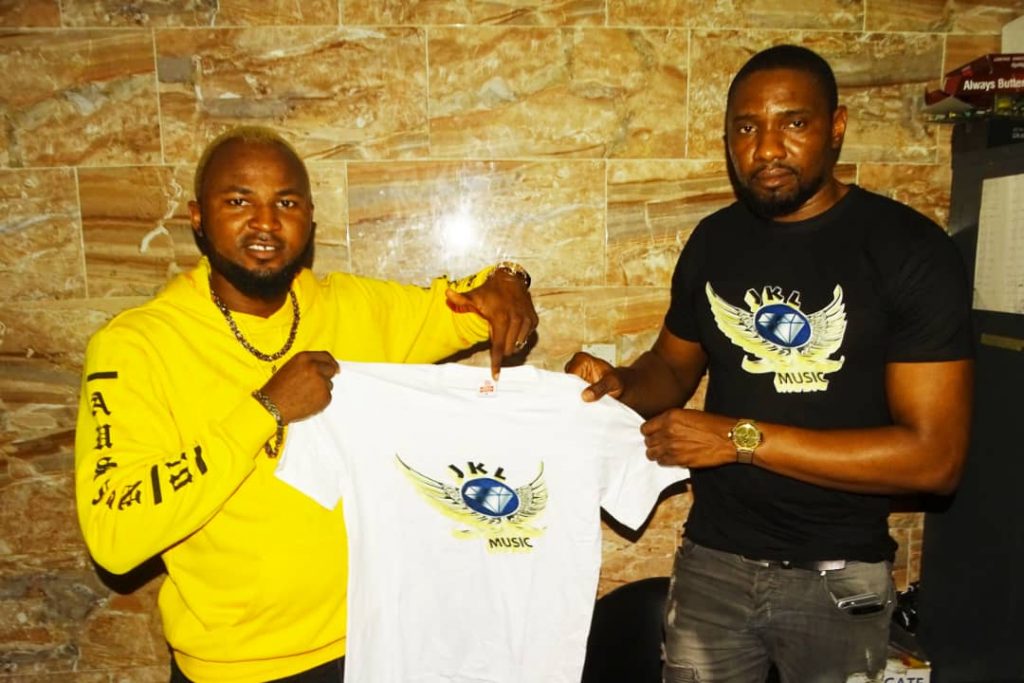 JKL Music Signed New Artiste – Mr Lush
Martin Luther king junior once said that a man is not worth living if he has not discovered something he is passionate about, it was a joyous day break filled with fulfilment as the C.E.O and family of JKLmusic , officially signed multitalented Artiste into his family,
He expressed his confidence in the attitude, humility and passion shown so far by his new signees, Lush a great song writer, dancer, singer .
In his vote of thanks, he promised Nigerians a blockbuster as the new singles line up by the company will be heating the air waves in a few weeks from now.
Lastly he commended Nigerian producers, record label owners and Artiste for their relentless efforts in selling the countries good image and brand across the Globe through quality entertainment and music… It was more of a celebration than a signing that one will wonder what it is that these men have discovered.
JKL Music can be reached
Facebook: jklmusicpr
Twitter: jklmusicprime
instagram: officialjklmusic
Website: www.Jklmusic.online
About The Artiste:
JKL Music act Afro pop singer, Lush is stepping out again, as he drops another single from his yet to be released album. The singer's management has boasted that the latest single will rule the airwaves. Entitled Ileke , it's coming on the heels of the success .
the act known as Lush has been redefining the sound and heating up the airwaves.
"Mr Lush just hit the music scene again as he drops his latest single entitled Ileke.
JKL Music Frontline Act Mr Lush Dish Out Another Banger, which he title Ileke ,

Mr Lush is one of the Nigerian Based talented artist, Lush has always been consistent with his nice song and dope deliveries.
He never fails to create good sound and wonderful songs, the amazing Hitz was prod by runtinz ,
Mr Lush is finally here to take over the entertainment industry. Kindly look out on your favorite blogs and websites to get the Hitz Jam by Mr Lush – Ileke
You can Reach Mr Lush On All Social Media Via @Iammrlush
Discovered by JKL Music , the rising act is currently being promoted by one of the hottest music Promoter and Blogger – Fredoo Perry
Watch Out For Mr Lush!!!
More photos…